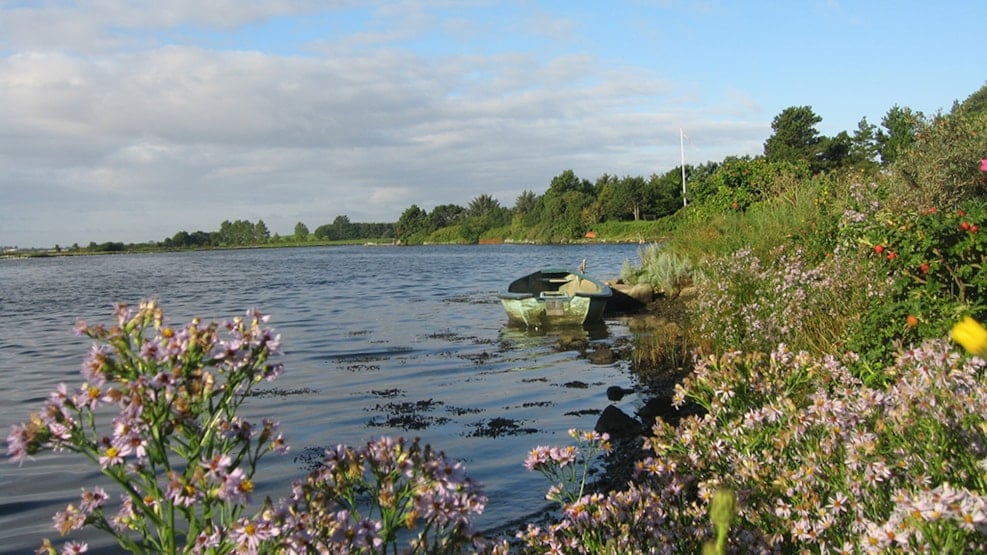 Norsminde Fjord
Norsminde Fjord was designated as a wild life reserve in 1942 and is important as a resting place during migration and as winter quartering.
Between 8.000 to 10.000 birds visit the reserve during the migratory season, mostly coots. You can also find many different species of dabbling- and diving ducks and other wading birds.
The inlet is also a popular destination for kayaks.
Archaeological excavation of a kitchen midden has proven that the fjord was home to a settlement during the Stone Age around 4.000 BC. 
The heart of Norsminde Fjord is the little charming marina that is bustling with life during the summer half. Here, you can find eateries and an ice cream parlour, and close by is also the historic inn, Norsminde Kro.