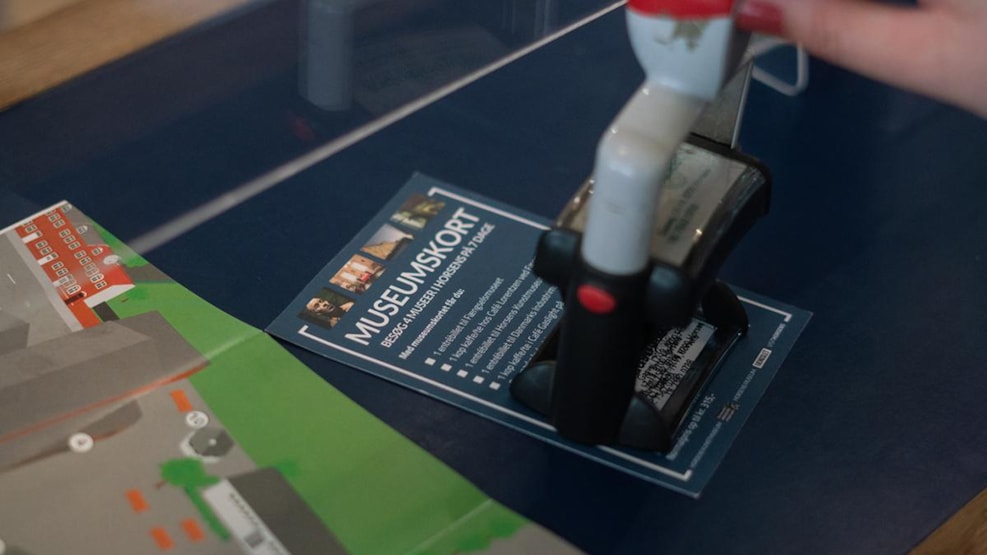 Museum Pass - visit 4 Horsens museums in 7 days
Experience four museums in Horsens with one ticket. The museum pass gives you access to the Prison Museum, the Industrial Museum, Horsens Museum and Horsens Art Museum for seven days. 
Experience the exciting museums in town
With the museum pass you can look forward to lots of exciting experiences and stories – and you save money on the ticket and get two cups of coffee/tea included in the price.  
At FÆNGSLET, Europe's largest prison museum, you can go behind bars to an otherwise closed world. See the original cells and hear stories of one of Denmark's most famous prison break kings.
At Horsens Art Museum you can experience art in a class of its own, with works from several of Denmark's greatest artists, such as Michael Kvium, Christian Lemmerz and Bjørn Nørgaard.
At the Industrial Museum you can take the wildest nostalgia trip and hear the amazing tale of the development of the industrial and welfare society.
At Horsens Museum you can get close to the famous Danish explorer, Vitus Bering, and his exciting travels.
In addition to entrance to the above mentioned museums, the Museum Pass also gets you a cup of coffee or tea at the Industrial Museum and Brasseriet FÆNGSLET.
Remember to check opening hours on the individual museum's website before your visit, as some of the museums are closed on Mondays outside the high season.
You get:
1 entry ticket to FÆNGSLET – the Prison Museum
1 entry ticket to Horsens Art Museum
1 entry ticket to the Industrial Museum
1 coffee/tea at the Industrial Museum
1 coffee/tea at Brasseriet FÆNGSLET
1 entry ticket to Horsens Museum
Price only 200 DKK
Standard price 315 DKK
Buy your Museum Pass
You can buy the Museum Pass at the entrance to one of the four museums.
Destination Kystlandet © 2023