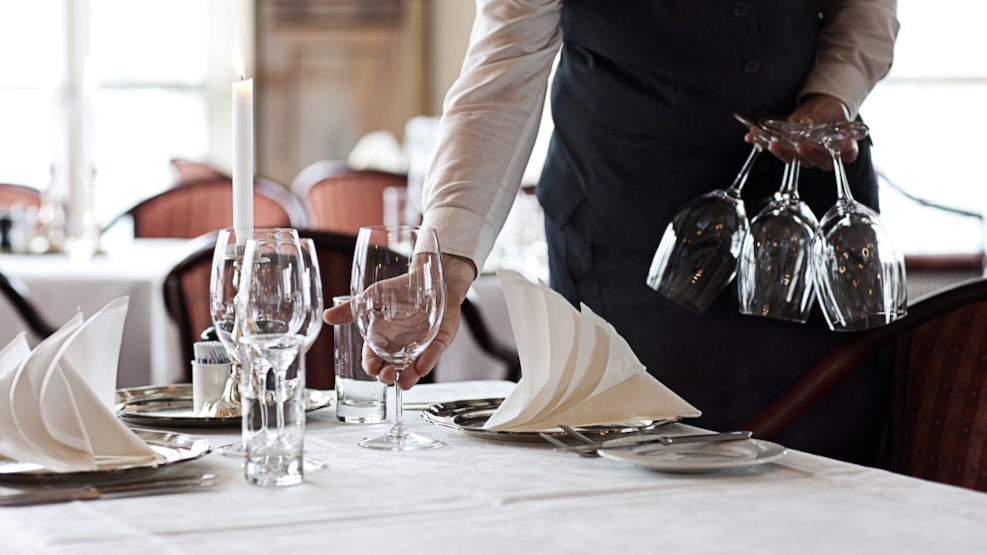 Montra Odder Parkhotel
In the centre of Odder, you can visit the local hotel where the restaurant offers classic, well-cooked food for dinner. Bring your loved ones and enjoy a meal made from fresh, seasonal ingredients.
Lovely taste experiences in the heart of Odder
The restaurant at Montra Odder Parkhotel is not only for guests with a room reservation. Everyone is welcome here in the cosy setting. Good taste is always in focus for the chefs. They use organic, seasonal ingredients to ensure that you get the best meal possible.
Great expectations will be properly met with solid meals and Danish a la carte dishes that are always a success. The food is served with great pride here in one of the best restaurants in town. And considering the relaxed atmosphere in the restaurant, you will undoubtedly have a good experience.
A new experience awaits at every visit
The menu at Odder Parkhotel is changed every month, so they can always serve dishes based on fresh seasonal ingredients.  There is always a selection of starters, main courses, and desserts, making it easy to choose a three-course dinner to your liking. And there is also a children's menu with classic child-friendly dishes.
On Saturdays you can enjoy a special five-course dinner.
You can see the restaurant's current menu on this page.
Have your party at Montra
Montra Odder Parkhotel specialises in hosting private parties as well as meetings and conferences for companies. If you are looking for the perfect setting of a wedding party, a conference, or a birthday party then Montra might be the right choice for you. The hotel has many rooms that are perfect for small parties and larger assemblies with up to 250 guests.
Also consider inviting friends, family, or business associates to Montra's popular brunch buffet if you need a perfect setting for an informal get-together with delicious food.
Book a night at the hotel
Why not combining the food experience with accommodation at the hotel? Book a weekend getaway at Montra with a three-course dinner, welcome drink, and breakfast at an affordable price. Read more about the offer here.
Destination Kystlandet © 2023