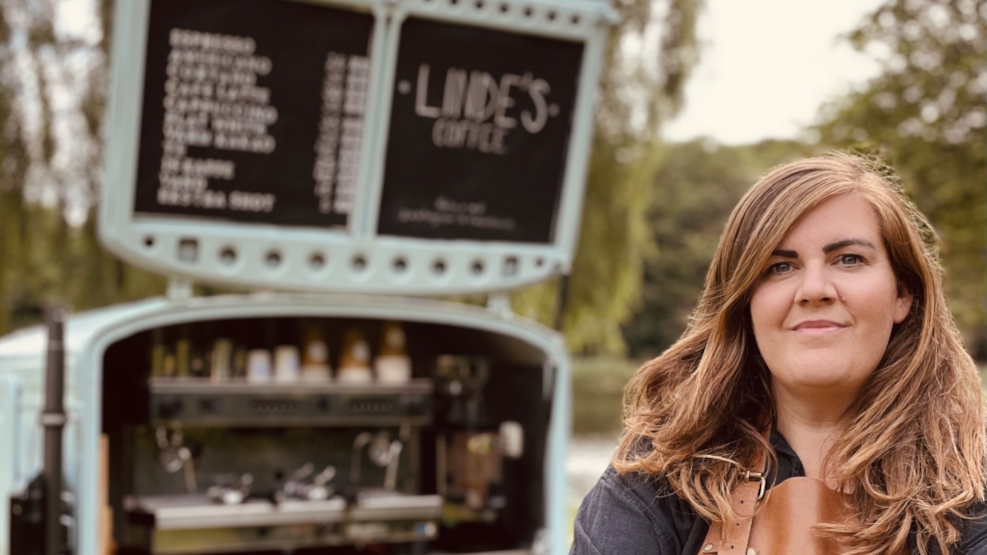 Linde's Coffee (Mobile coffee scooter)
Enjoy the very best, freshly brewed coffee from this mobile coffee scooter you can find in the Horsens area. The scooter is often found in the centre of Horsens or in one of the beautiful nature spots in of The Coastal Land.
Freshly brewed coffee in the open air
How about a freshly brewed cup of coffee when you are on a shopping spree or on a stroll out in nature? Linde's Coffee To-Go is a mobile coffee scooter you will sometimes happen upon in the cityscape of Horsens. The quaint little scooter is equipped with an espresso machine and a delicious selection of coffee brewed exactly to your liking. And if you enjoy cortado, iced coffee, chai latte or maybe a cup of tea or hot chocolate you will undoubtedly find it here. You can also have a cookie to go along with your coffee.
The ingredients used are mainly organic and the coffee beans are selected with great care.
Coffee is always served with a smile by barista and owner Christina Linde who takes great pride in providing the best service possible.
Where can I find the coffee scooter?
The Linde's Coffee scooter is an auto rickshaw that is always on the move. It doesn't stay in any specific location but can be found when there are events at the pedestrian street Søndergade in Horsens and in popular green spaces close to the city where many people pass by. By following Linde's Coffee on Instagram and Facebook, you can always see the current location of the scooter.
Rent the coffee scooter for our event
Want to serve a perfect cup of coffee at your birthday party? Or why not spoil your colleagues? If you need a coffee scooter for your event Linde's Coffee can be booked for all types of parties and events. Contact Christina Linde if you want to know more.
Destination Kystlandet © 2023