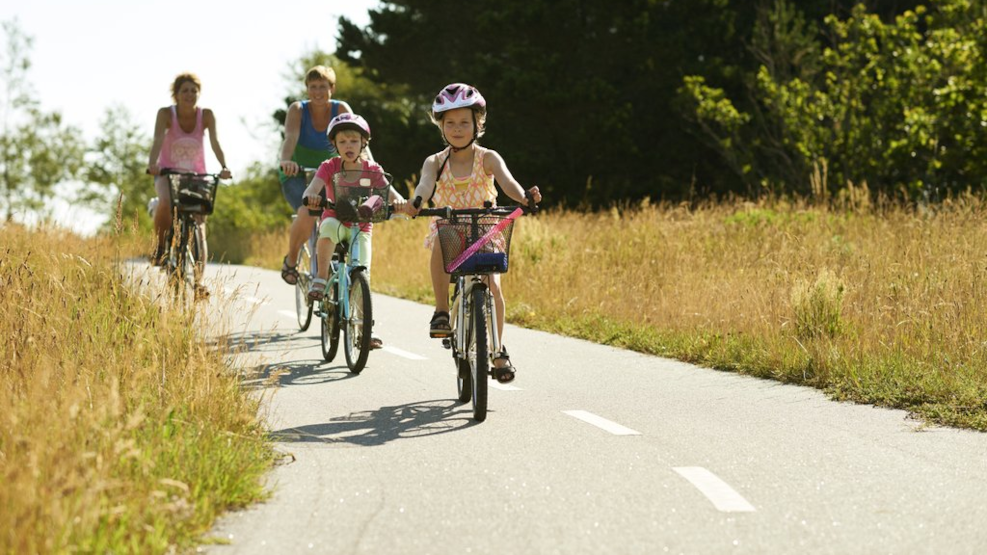 Kulturringen Moesgaard-Odder
Embark on this beautiful bicycle route that follows the Odder Coast through forest and open coastal landscape. End the day in the cosy commercial town of Odder with a nice meal or cold drinks.
Explore the nature and culture of the Odder Coast by bike
This lovely 22,5-kilometre-long bicycle route starts in the forests south of Aarhus. Heading south, it follows the popular coastal holiday area, the Odder Coast before heading inland towards the city of Odder. Along the way you pass several popular beaches and the charming old marina, Norsminde at the entry of Norsminde Fjord.
The route is characterised by coastal and rural idyll. At Rude Beach the route turns west, but you might suggest following the coast a couple of kilometres south to the summer paradise of Saksild Beach.
Museums and attractions along the route
The route starts at one of Denmark's most popular museums, Moesgaard where you can learn about archaeology and admire the iconic building. And at the end of the route, you can visit Odder Museum in the old watermill.
The route passes the Ecology Garden- Scandinavia's biggest organic theme garden. The coast is a big attraction in itself, so head to the beach, dip your toes and enjoy refreshing ice-cream.
Make sure to stop by the old marina in Norsminde, enjoy the legendary fish cakes at Fiskehuset or visit the beautiful old inn, Norsminde Kro, which offers some of the finest gastronomy in the region.
Kulturringen – Culture by bike
Kulturringen is a 540-kilometre-long bicycle route that takes you through some of the best cycling scenery at the east coast of Jutland. Along the way you will pass many culture-historical attractions and exciting experiences.
Kulturringen is divided in more than 20 different stages. The route from Moesgaard to Odder is stage two. From Moesgaard you can choose to continue north to Aarhus and Skødstrup. From Odder you can continue south to Hou, Gylling and Horsens Fjord.
All stages of Kulturringen are clearly waymarked with blue signs.
Destination Kystlandet © 2023