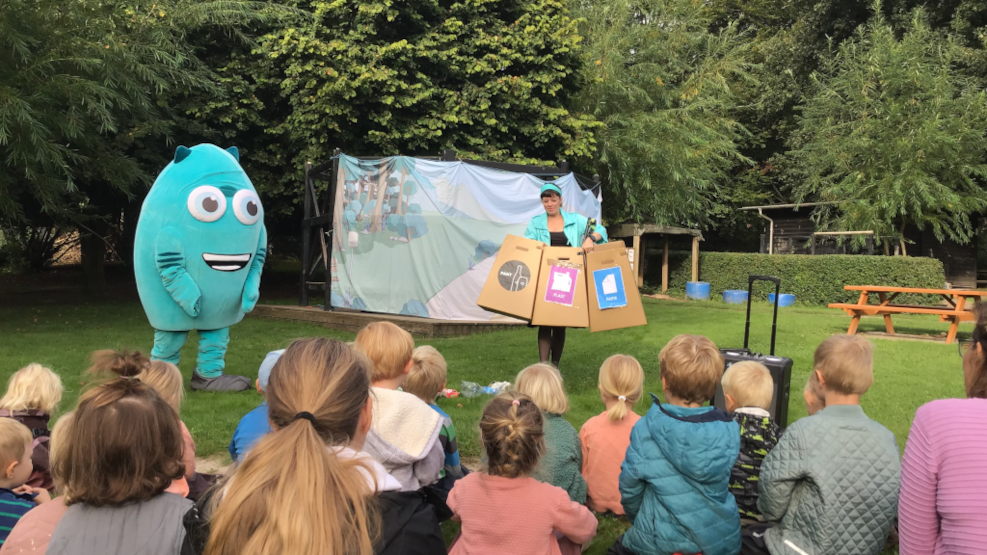 klimaven (Climate Friend)
This local company teaches about sustainability, climate, and environment through entertaining communication. They do this through a children's universe with climate monsters, book publications, podcasts, by hosting events and much more.
Learning about the climate must be interesting
klimaven is a local company out of Horsens consisting of the couple Morten and Helene Henneberg-Johansen. Green transition and changed habits in an environmental direction has become a part of their everyday life in recent years – just like for the rest of us. We all know that we can make a difference, but the information and communication about the green environmental choice often seems dry, boring, and discouraging. klimaven wants to change this through entertaining down-to-earth communication aimed at normal people – not least those who only recently started their journey towards sustainability. klimaven hosts events in cooperation with municipalities and local organizations, offers teaching at schools and institutions, publishes children's books, podcasts, and has an exciting children's universe – all aimed at making you want to take small steps in a climate-friendly direction.
Little climate monsters
klimaven has created a series of small, cute, colourful climate monsters who communicate about climate and environment at eye level with children. You can meet the climate monsters Stella, Ask, Egon, and Luna in children's books that you can buy in bookshops or borrow them in the library. You might also meet them at events, festivals, and town fairs where they create a good atmosphere and offer games for children.
You can read more about the little climate monsters (Små Klimamonstre ® ) and find inspiration for fun climate activities with children at their website (in Danish). You can also follow the little climate monsters on Instagram.
Blog and podcast
On klimaven's blog you can find interesting and educational posts that inspire for a grewen and climate friendly lifestyle including guides for a sustainable consumer behaviour and meat-free recipes.
klimaven also has their own podcast – Klimaalfabetet (The Climate Alphabet) where they invite experts to the studio to talk about specific themes that relate to climate and sustainability. Each episode has a letter – for example A for affald (trash).  
Follow klimaven on social media
On klimaven's Facebook page and Instagram you can learn more about the company's new initiatives, future events, and find inspiration for sustainability and biodiversity.
Destination Kystlandet © 2023