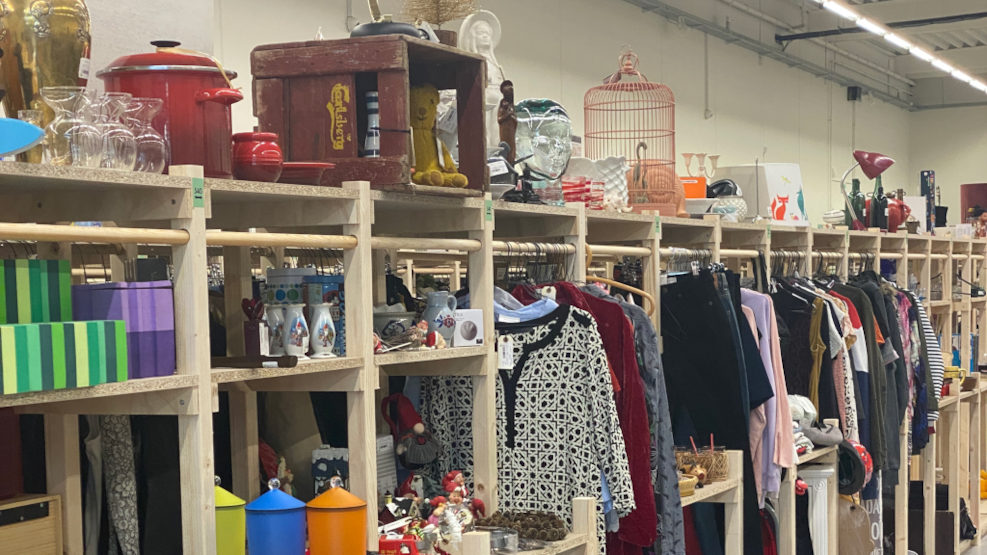 Kirppu Horsens Secondhand Shop
Kirppu Horsens | Make a bargain in the second-hand supermarket
Visit the new Horsens second-hand supermarket
At Kirppu, you will be met by an El Dorado of second-hand gems as you enter the large shop. With more than 300 stalls ,it is possible for everyone to find something to be tempted by; whether you are looking for nice but cheap clothes, retro items for your home or something very special for someone you care about. The only limit to what you can find in this shop is your imagination. Music, games, books, furniture, toys or things for your hobby. There is a wide range of both clothes and items for both adults and children.
Pop into the shop
Kirppu Horsens Secondhand Shop is a paradise for those who love to browse second-hand markets and find second-hand items at a good price. It is open 361 days a year when you can go around the aisles and find bargains. All the items for sale are priced which means that you do not have to haggle about the price – and you are absolutely sure that you always leave with a bargain in hand.
Enjoy a break while your sweetheart shops
You can set aside plenty of time for your visit to Kirppu Horsens. There are many temptations to consider at the hundreds of stalls. However, when needed, you can take a break in the cosy lounge area, full of soft furniture and free coffee and tea. In the check-out area, you can also buy snacks and sweets to make waiting more pleasant.
Would you like to have your own stall?
At Kirppu, you can rent your own stall and sell anything you could imagine. If you have clothes, ornaments or anything else that you have not room for at home, this is a welcome opportunity to make a bit a money while making others happy. At the Kirppu website, you can learn more about how to rent your own stall.
Opening hours
The current opening hours always appear from the website. Also, stay appraised by following Kirppu on Facebook and Instagram where you can also keep up to date on new initiatives and see the new, exiting items for sale.
Kirppu Horsens Secondhand shop looks forward to welcoming you.