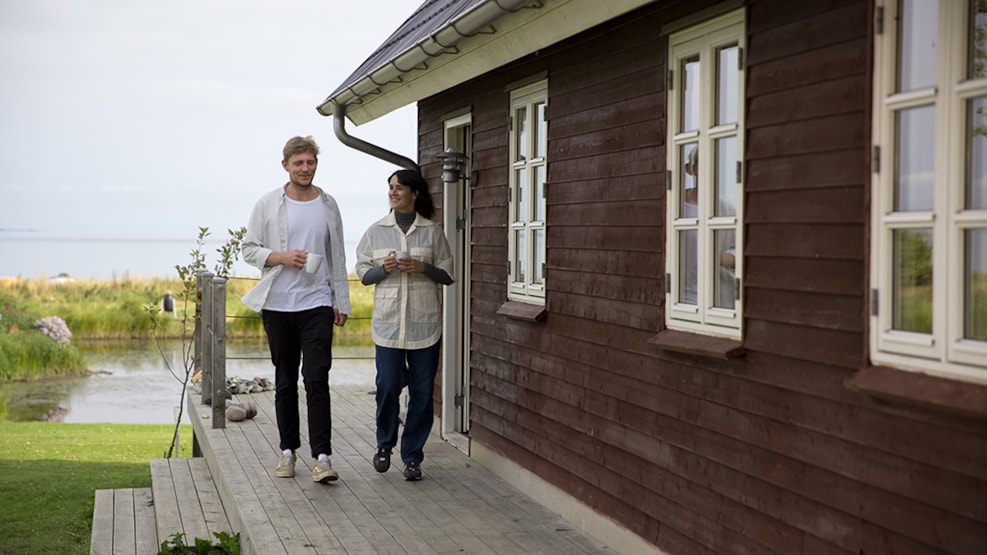 Kærhuset & Stalden
Give yourself an opportunity to enjoy the beautiful island Endelave. Take a vacation with your extended family or a weekend getaway with your friends.
The holiday cottages Kærhuset and Stalden are located right by the coast with a child-friendly beach and close to the central town of Endelave and just ten minutes walk from the ferry. Even so, they are quite private with the seaside and the village pond as the closest neighbours.
The island Endelave has unique nature with great fishing options.
Holiday cottages for big families
The two holiday cottages lie next to each other on more than 20.000 square metres of land. Lots of space for activities as well as a fire ring.
Kærhuset accomodates up to 12 people in 6 double rooms and two bathrooms.
Stalden accomodates up to 11 people. This cottage consists of a big, joint sleeping room and a common room with sitting and eating arrangement for 25 people.
Both cottages have a fully functioning kitchen with dishwashers.
It is possible to rent both cottages together or just one of them.
Prices from 3300 DKK/weekend.
Availability: Contact the hosts via e-mail, text message or telephone in Danish or English.
Find more images on the website.