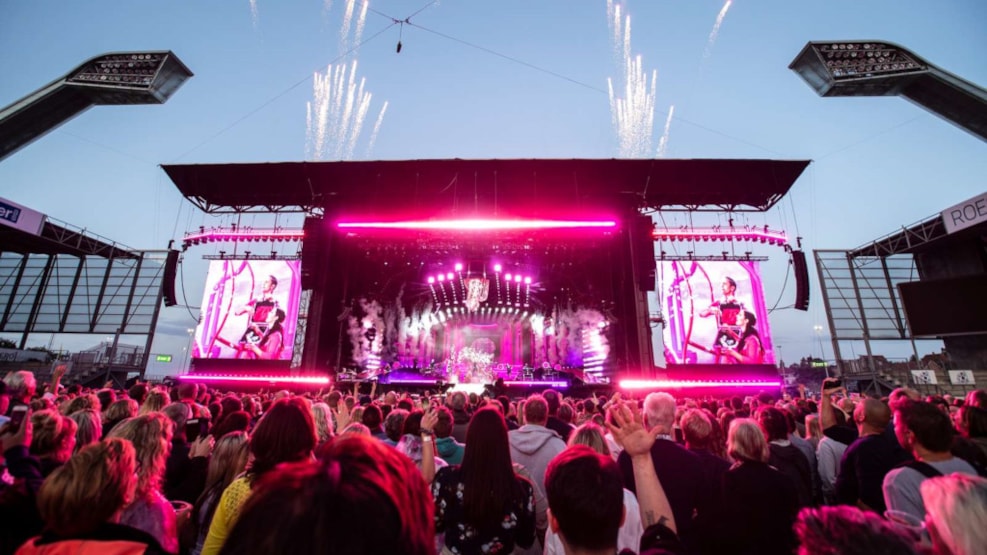 Horsens & Friends
With big stadium-concerts and megaevents, the city's great event-maker has placed Horsens on the World Map. However, Horsens & Friends offers much more than Springsteen and Rolling Stones. Concerts with famous bands from the Danish music scene, talks, stand-up, festivals, and much more, does ever year enrich the culture of Horsens.
Big world stars and beloved Danish favorites
Rolling Stones, U2, Bon Jovi, Paul McCartney, AC/DC, Metallica and Madonna all have one thing in common. They have all played huge concerts in Horsens. And the list is much longer. Ever year Nordstern Arena and FÆNGSLET make up the surroundings for big musical experiences and some of the world's biggest artists.
Furthermore, the staging of new concerts and events, with some of the most popular live-artists from the Danish fishing-pond, is ever ongoing – from musicals to stand-up and talks.
On Horsens & Friend's website you can get a schedule of the up-coming events. (Only in Danish)
Rock in Lunden
Every summer a series of cosy summer concerts is staged on the open-air stage at the central city-park Caroline Amalie Lund in Horsens. The program is made up of a wide range of beloved Danish musicians and up-coming artists. The artists are very versatile, from pop to rock – and from current hit artists to long-time favourites, who will make you sing along on a myriad of evergreens.  
Read more about the lovely summer nights beneath the beech trees and have a look at the program on this site.
Jailbreak
A brand-new festival celebrating the genres of hard rock and heavy metal with both Danish and internationally famed artists. Jailbreak is hard rock in amazing, historic surroundings on Fængslet (The Prison), and the music festival is inspired by the industrial history and the hard prison life that used to characterize the setting. You can sleep in a tent, true festival style, a motor caravan, mobile home or camplet.
Beers Behind Bars
Horsens & Friends is more than just concerts. An example of this is the annual beer-festival Beers Behind Bars, which is held at FÆNGSLET. Here, you can indulge in the world of beer and expose your tastebuds to more than 200 different kinds of beer.
Destination Kystlandet © 2023