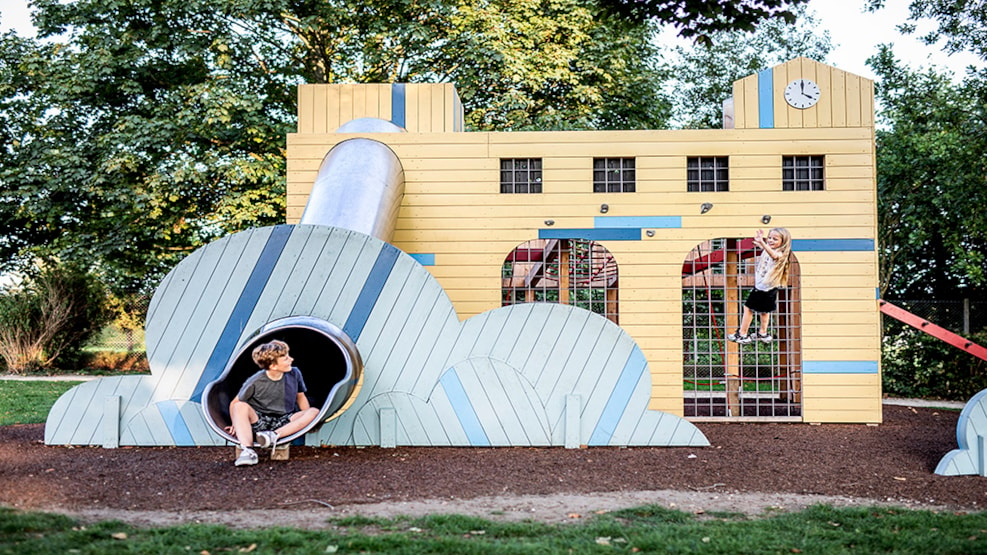 The Great Escape - The prison playground
FÆNGSLET's fun playground "The Great Escape" is free to visit and open to everyone.
When escaping prison becomes great fun
In green surroundings outside Northern Europe's biggest prison museum, children can play in a miniature version og the prion called "The Great Escape".
With hidden escape routes, bars that you can climb, a climbing wall, a slide, swings and much more, there is ample challenge for little adventurers.
Combine the visit to the playground with a hike around the prison on the route which is exactly 1000 metres long. In the café at the prison, Brasseriet FÆNGSLET, you can find something delicious to enjoy in the park.