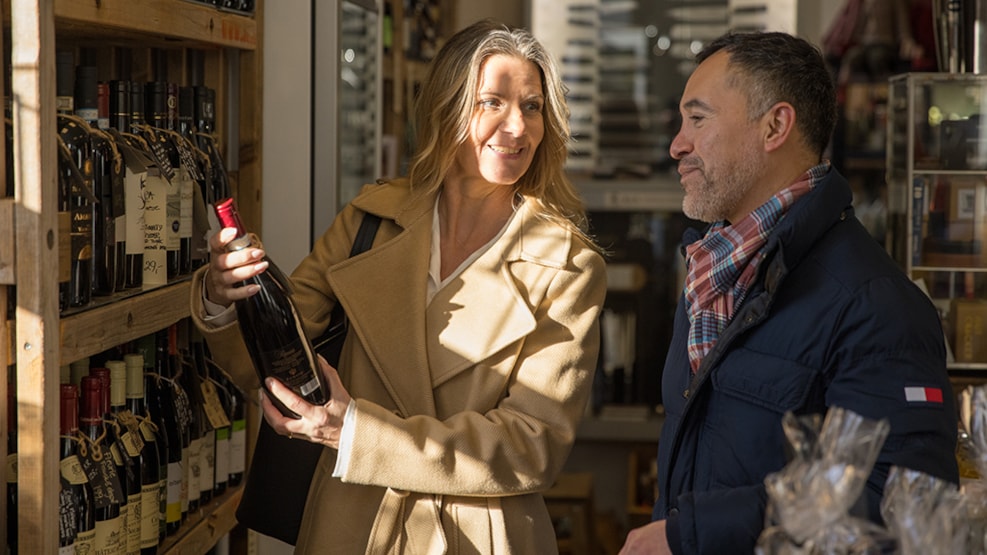 Fru Skov
Welcome to the universe of Fru Skov – cookware and specialities.
If you enjoy cooking good food and you are fond of quality kitchen utensils – then Fru Skov is the right place for you.
Here you find exciting French kitchen utensils and a large supply of baking equipment. The style is rustic, and the quality is supreme. We have Japanese kitchen knives, a great selection of chopping boards and stylish leather and fabric aprons.
You can also find interesting porcelain from England and Italy.
We are also proud to offer the amazing mobile pizza ovens from Ooni that can prepare pizza in only sixty seconds.
We have a sizeable assortment of quality tea and specialty coffee with teapots and coffee pots to match.
In our section of specialties from Denmark, Italy and France you will find organic Summerbird chocolate and delicious Bülow licorice.
The wine section offers a multitude of quality wine and spirits from Italy, France, Spain, Portugal, Germany, USA, Australia and New Zealand. We also have a great supply of specialty beer. In Fru Skov's little café, you can enjoy gourmet coffee, tea, specialty beer and wine, while you let yourself be inspired by the magnificent gastronomic kitchen universe in a class of its own.