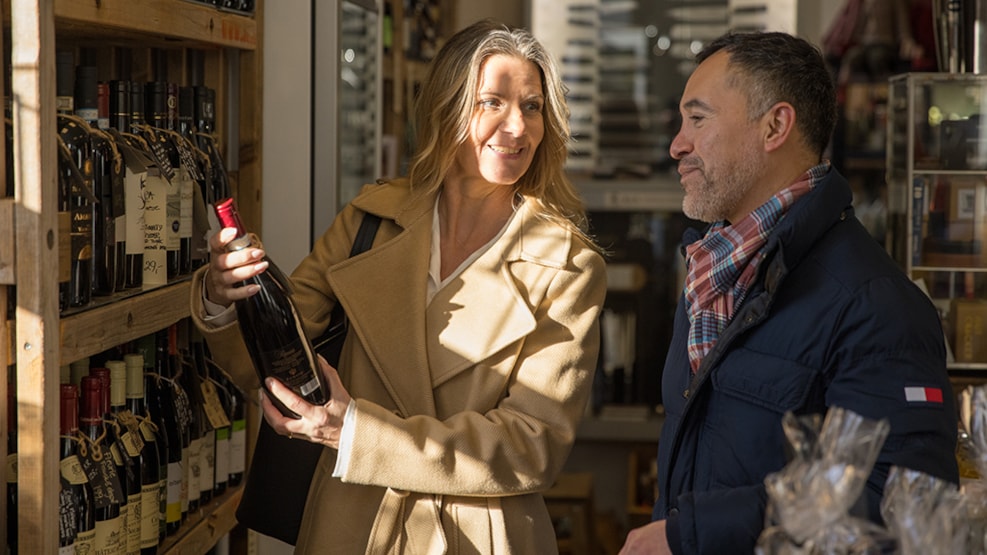 Fru Skov
This intriguing shop in the centre of Brædstrup sells carefully selected high quality kitchen tools and tasty specialties. Come and explore the interesting selection of products that you will not find in the nearest supermarket. Relax in the small café with a good cup of freshly brewed gourmet coffee.
Welcome to Fru Skov
If you care about cooking and appreciate quality kitchen utensils, then Fru Skov is certainly a place for you. Here, you will find a carefully selected range of kitchen tools. The equipment is hand-picked by the owner and often imported from abroad so you can look forward to the highest quality possible. You will find lots of franch kitchen utensils and a selection of baking equipment. The style is rural, and every product is top notch.
See the assortment of pans and casseroles, Japanese chef's knives, unique cutting boards, leather aprons, and exciting chinaware from England and Italy. The colourful French ceramics from Barbotine is also available.
And that was just a few examples. Get an overview of the assortment at Fru Skov's website before visiting the shop.  If you choose to purchase products directly on the webshop, you can have them delivered to your doorstep.
Good kitchen tools need good taste experiences
And luckily Fru Skov has an inviting selection of specialties. For exemple a large selection of quality tea and coffee. Among these Fru Skov's own coffee, which is produced in cooperation with the local Nørre Snede Kafferisteri.
There is also a section of specialties from Denmark, Italy, and France with organic chocolate from Summerbird, and delicious licorice from Bülow Lakrids.
The wine section is bursting with quality wine and spirits from Italy, France, Spain, Portugal, Germany, USA, Australia, and New Zealand. Add to that many different types of craft beer. We recommend that you try Fru Skov's own gin.
You can enjoy a cup of gourmet coffee, tea, craft beer, or wine in Fru Skov's small café while you allow yourself to be inspired by the amazing and outstanding gastronomic kitchen universe.
Gift boxes and souvenirs
At Fru Skov you can easily find a unique, tasteful, and useful souvenir as a memory of your stay in Brædstrup, Bakkelandet and The Coastal Land.
And if you are looking for the perfect gift for one of your loved ones, Fru Skov offers a good selection of gift boxed. At the website you can get an overview of the options. Feel free to contact Fru Skov with your enquiry if you have special wishes.
Opening hours
Fru Skov is open Tuesday-Saturday every week. You can see the exact current opening hours on Fru Skov's website.
Destination Kystlandet © 2023