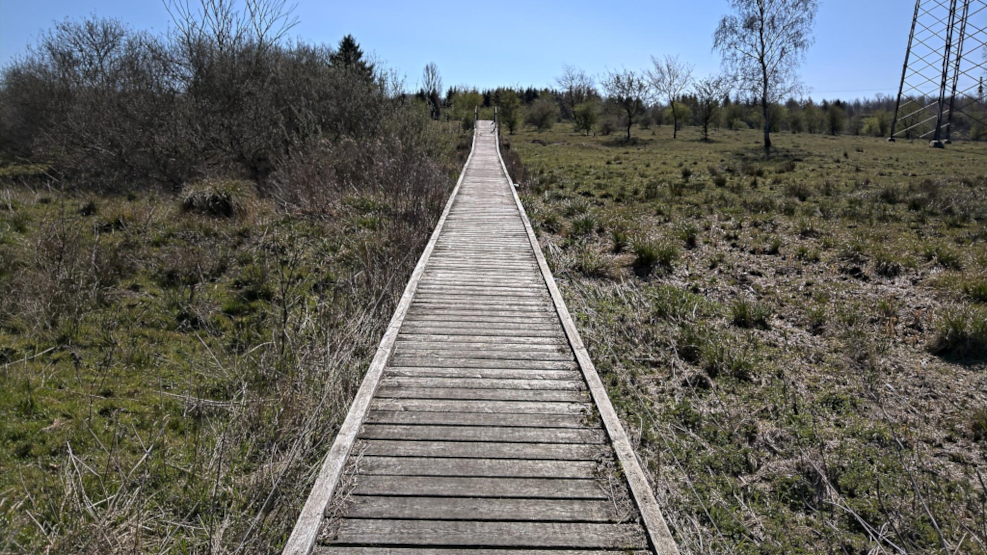 The four meadows
In immediate proximity to the wildlife preserve of Nørrestrand is an area characterised by marsh, meadow and wetlands. Along the Hansted Stream there are four connected meadows; Horsens-, Hansted-, Bygholm- and Egebjerg Meadows. Together they make an exciting excursion spot with a rich bird life, flora and fauna.
Since the 18th Century farmers have drained the meadows in order to have pasture for their livestock. During the 20th Century Hansted stream was deepened, and drainage associations were established on each of the four meadows in order to drain them. But during the last twenty years the dikes have been opened and the wet meadows have been recreated to control the emission of nutrients to Horsens Fjord and Nørrestrand.
Today the meadows are open to the public. There are many elevated paths in the area that connects Nørrestrand to the Horsens-Silkeborg path. There are tables and benches, information boards and birdwatching towers scattered around the natural resort that ensures you a great experience when you visit.
You can park at Hotel Opus on Egebjergvej or at the layby on Skanderborgvej.
Download a leaflet about the four meadows here (in Danish). 
See and follow routes on the Coastal Land digital map (Google Maps)