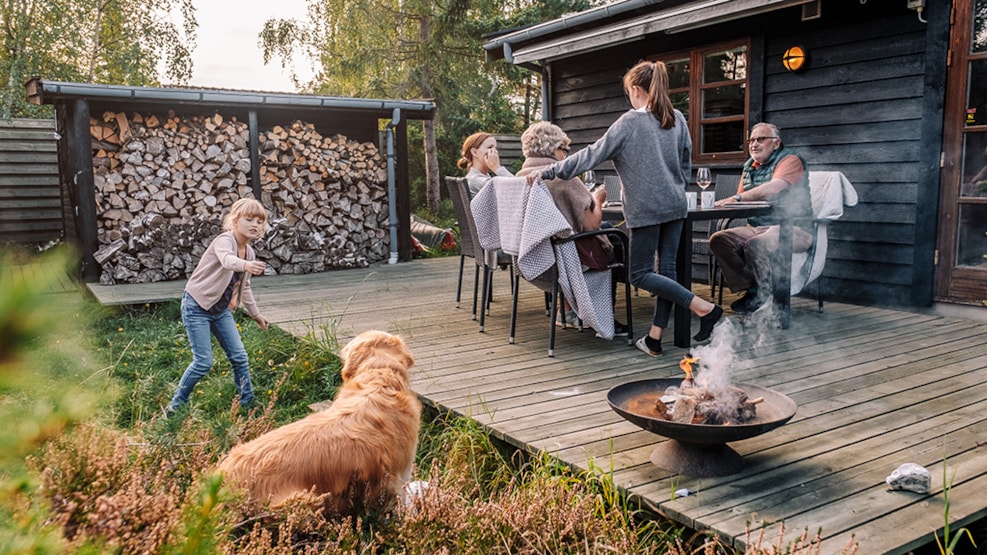 Feriepartner Odder-Juelsminde
Enjoy a holiday with plenty of space for play, togetherness and quality time. Book a holiday home on the east coast of Jutland and have an unforgettable holiday with your nearest and dearest. Feriepartner is your local expert for holiday rentals.
Holiday home holidays in East Jutland
Would you like to spend the holiday in a holiday home on the beautiful east coast of Jutland? Here you will find white, child-friendly sandy beaches with calm, shallow waters. Sheltered from the west wind, the long beaches are a glorious playground and the many Blue Flags guarantee clean and clear swimming water. Moreover, you are right in the heart of Denmark - close to the many attractions of Aarhus, Billund, Horsens and Jutland.
A huge choice for every taste
There is a large selection at Feriepartner if you are looking for a lovely, coastal holiday home in the area south of Aarhus.
For example, choose a holiday home by one of Denmark's best beaches at Saksild. Or have your holiday in the lovely harbour town of Juelsminde. Enjoy the maritime atmosphere of Norsminde or shelter by the beautiful bay at As Vig. And if your heart is pounding for an island holiday and the authentic island atmosphere to make you relax and unwind, then Feriepartner's lovely holiday homes on Tunø, Hjarnø and Endelaveare are perfect for you.
Feriepartner Odder-Juelsminde has rented holiday homes and cottages on the Odder coast and Juelsminde peninsula for many years. So, when you book with Feriepartner, you get in-depth local knowledge, great prices and a large selection of quality holiday homes.
Holiday homes are available in all price ranges - big and small, traditional and luxury. Pets are welcome in many of the properties. During peak season, the rentals are from week to week, but if you come out of season, we also offer mini-breaks and a 2-person discount.
Find your holiday home in East Jutland
It's easy for you to find and book a holiday home with Feriepartner.
Visit www.feriepartner.com/odder-juelsminde to see all the beautiful holiday homes available for rent all year round.
Visit one of the local offices
If you have any questions about booking, you want some inspiration for great experiences in the immediate area or something else entirely, you are always welcome to contact Feriepartner.
There are local offices in Odder and Juelsminde.
Banegårdsgade 3, DK-8300 Odder
Odelsgade 36, DK-7130 Juelsminde