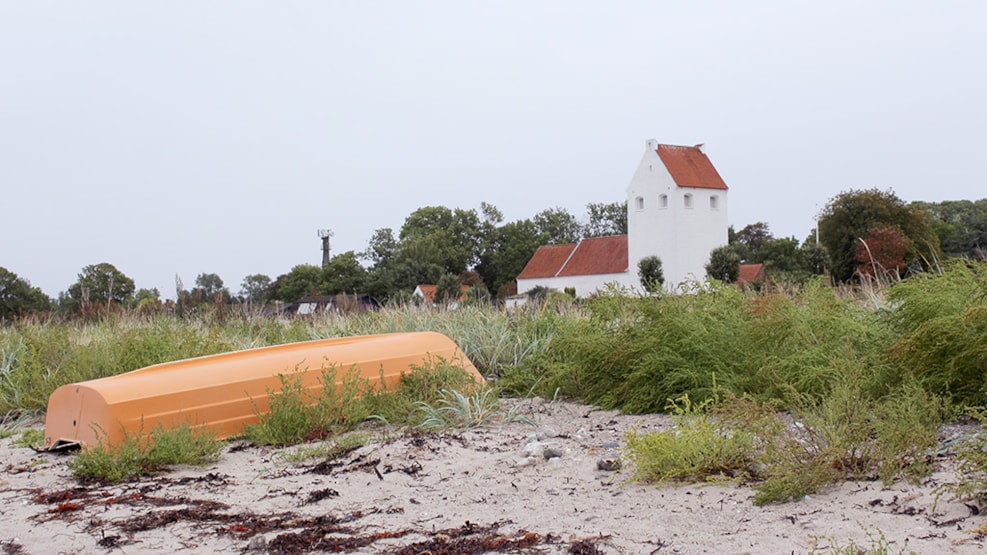 Endelave Church
Access to churchyard. The oldest stone church without a steeple. From the original boulder wall today only small remnants of wall are left in the choir, the nave and the porch. Sights inside the church: The old oak door from the porch into the nave. The altarpiece with especially the two side panel pictures from the 17th century. The pulpit from the 16th century. The two votive ships hung from the ceiling of the church: a full-rigged ship from the 19th century, and the ship of the line 'Dannebrog' from the 1950?es. A table with the names of the former vicars is hung in the church. Memorial tablets with the names of 2 of the vicars of the church inserted in the inner and outer wall of the porch.
Deviations from the opening hours mentioned may occur.
Possible conducted tour against donation to Kirkens Korshær (a private voluntary social relief organization affiliated to the Danish National Church).