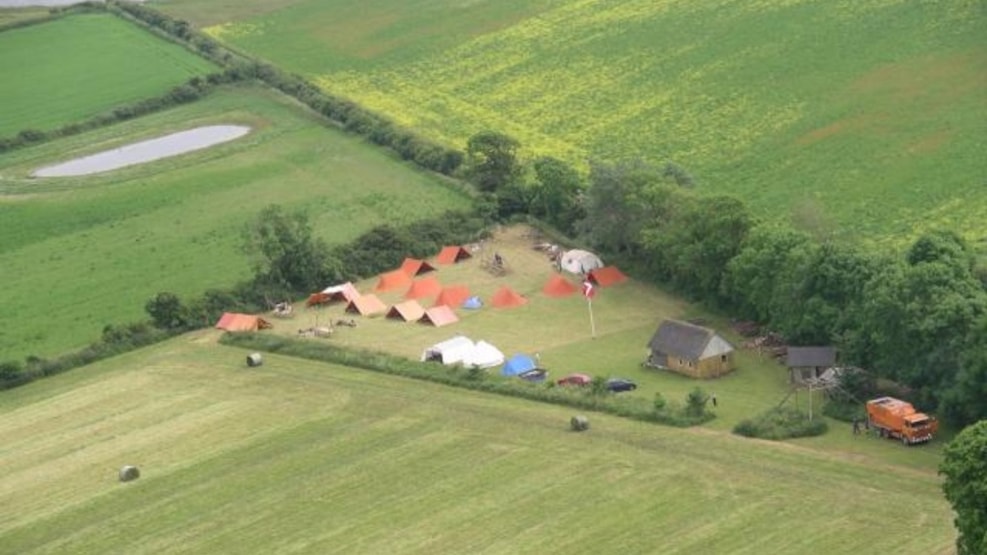 Endelave Camp Site
Peaceful and cheap accommodation on Endelave
On Endelave you can explore beautiful, preserved nature and the well-known Danish island atmosphere where time passes at a very slow pace.
Endelave Camp Site is the perfect choice for you if you wish to sleep outside and be one with nature. It is your chance to experience the island over multiple days at a very low price. Everybody who loves the outdoors are welcome on this primitive camp site.
The site is found southwest of the harbour at Vesterby 53, not far from the island's airfield. It is only a short walking distance away from the island's attractions, stores, and restaurants.
There are good facilities at the camp site with access to toilets, drinking water, showers, a fire ring, and wood.
Sleep in a tent or a shelter
You can choose to bring your own tent to Endelave or sleep in one of the two shelters on the camp site. If you sleep in a shelter, you must make room for others.
The camp site consists of a small part with room for 15 people and a big section with room for 150 guests.
The big section is not available during the weeks 27-28-29-30. The small section can be used by small groups during this period. The whole camp site is available the rest of the year.
Booking and price
The price for accommodation at Endelave Cam Site is 25 DKK per night no matter if you sleep in a shelter or a tent. Payment is via the Danish payment app MobilePay.
Groups of more than 10 guests are asked to book in advance by contacting jhp@horsens.dk or +45 51 58 99 42. Otherwise, just show up at the camp site and put up your tent wherever there is room. The site is self-service.
Please note that motorized vehicles are not allowed at Endelave Camp Site. If you bring your car to Endelave, we recommend Endelave Camping.
Explore Endelave
On Endelave you can relax in the charming village or explore the wild nature on your own or on a guided tour. Go for a walk around the island or rent a bicycle.
Destination Kystlandet © 2023