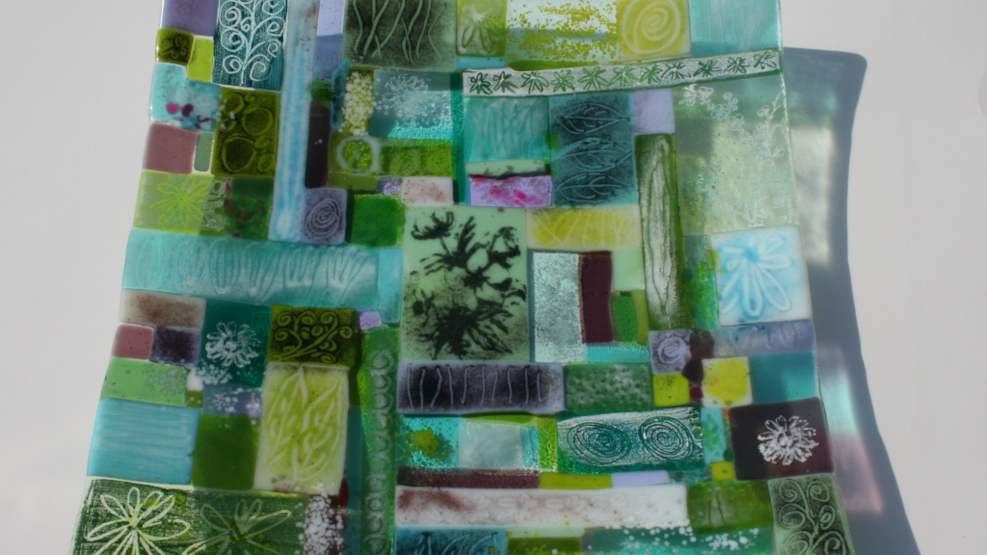 Dorthe Bent
Dorthe Bent
Born in 1968
Glass artist
Has displayed paintings since 1989 and glass since 1997.
Dorthe Bent has displayed her art in several places.
About the painting: 
I work in an abstract and experimenting way with landscape motives. Shapes, layers and patterns are recurring elements that convey my mood in interaction with the lights. 
About the glass:
"I work with unique dishes, bowls and tables, where the glass has both functional and aesthetic value. I work imagewise with glass by painting on glass and sprinkle with powdered glass and broken glass. The glass contains diverse expression. My work can be both simple and rustic but also filled with many details. "
You can visit Dorthe Bent's studio/gallery at the former train station in Ørting. Here you can find and buy unique glass art. 
Open every Thursday and Friday 13-17, when the flag is out and by appointment.
Workshop - try your hands with glass art
Make your own glass figurines or jewelry. Perfect as decoration or as a personal gift. Read more about dates, prices and registration at www.dorthebent.dk