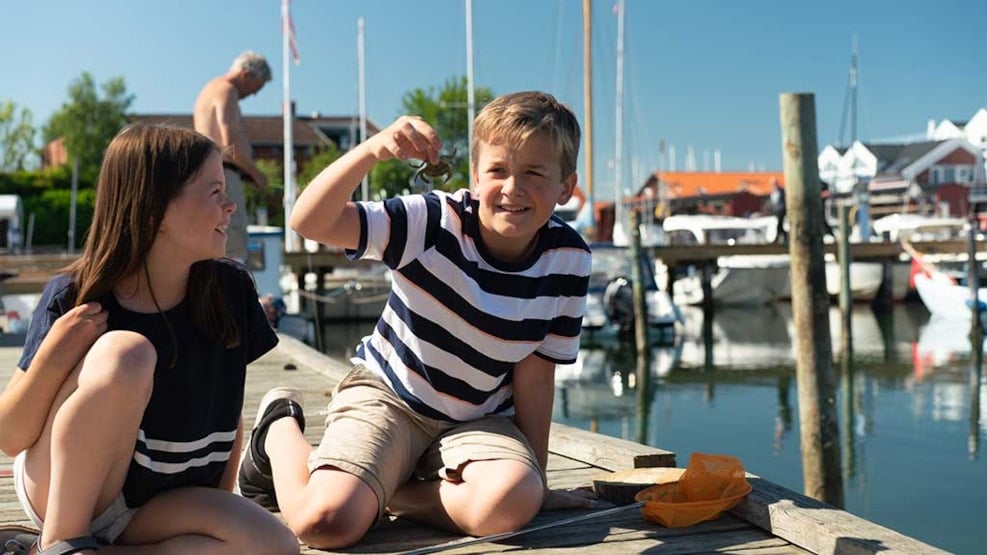 The crab bridge at Juelsminde Harbour
The crab bridge in Juelsminde Harbor is always popular, and here you can easily spend a couple of hours. There is also a crab ramp, so that you can perform races and see which crab is the fastest to get back into the water.
You can tie a clothespin with a piece of meat or a mussle to a string and you should have awesome chances of a catch.
Furthermore, there is a playground for smaller/younger kids just beside the crab bridge.