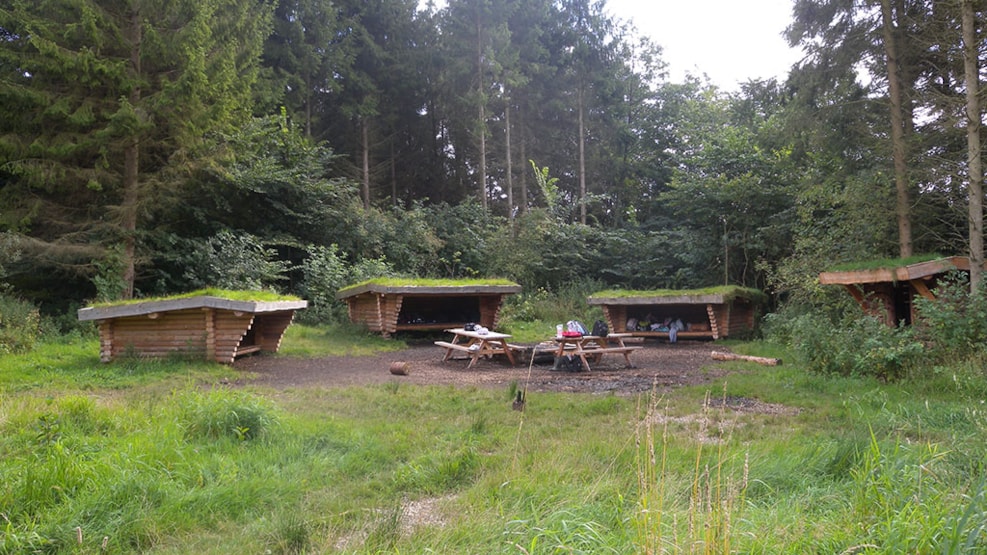 Campsite at Egebjerg lake
Approximately 7 kilometres north of Horsens by Egebjerg Sø (Egebjerg Lake) and Hansted Skov (Hansted Forest) you will find this shelter site. There are a total of three shelters and a fire place, and there is only a short way to nearby facilities - approx. 270 metres to a parking lot, toilet, water pump and rubbish bins. In the area around the lake and forest there are several waymarked hiking routes in the beautiful landscape. 
The shelter site is public and free for all to use, but the shelters must be booked in advance. In order to book the shelters please send an email to naturogmiljoe@horsens.dk. 
The site is located close to the scout hut Kulla at the address Skovvej 44, 8700 Horsens. It has the following coordinates: (UTM):32U/553.327/6.196.049/wgs84