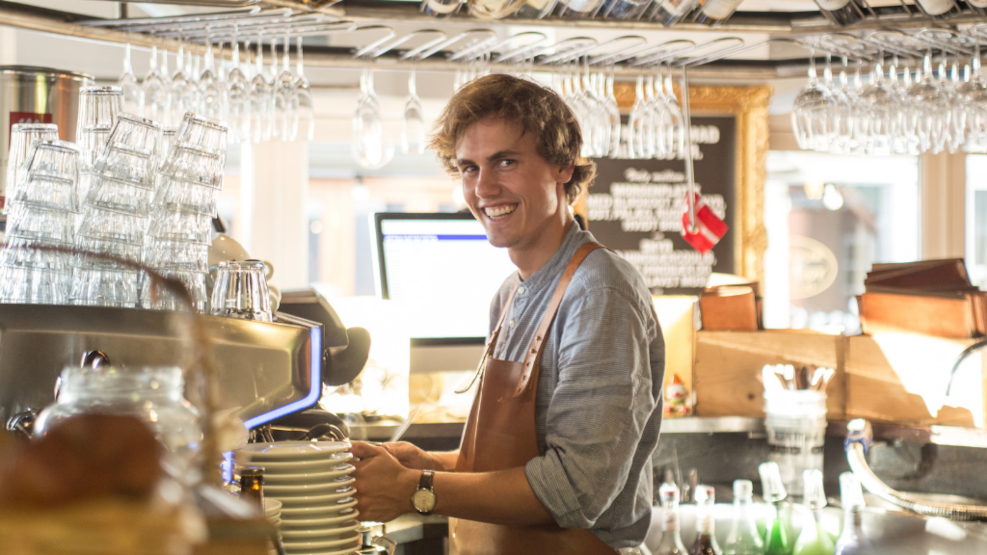 Café GRaN
Experience the authentic café atmosphere in this modern eatery in Horsens' lively Latin Quarter. Classic Danish "hygge" and care for detail is in focus in order to ensure that you get the best possible experience – no matter if you come for the delicious brunch, a three-course-dinner, a cup of home brewed coffee, or a night out with your friends.
Hygge is the keyword
The philosophy of the owners is quite simple - you must feel home when you visit Café GRaN. The team has made an effort to create the perfect surroundings that resemble a modern cabin with a fireplace. In the heart of Horsens in the cosy by-streets of the pedestrian street, you will find this great setting for some cosy time together with your loved ones – no matter who you are, why and when you come.
Food is the passion
At Café GRaN they love food made from scratch with fresh and simple ingredients. The comprehensive menu offers anything from brunch to open sandwiches, classic café dishes and tempting dinner menus. Here is room for both the romantic dinner and a juicy burger after shopping.
Follow this link to see the menu (in Danish)
Quality is a must
Skilled personnel and quality products are alfa and omega for Café GRaN. The barista, wine sommelier, cicerone and bartenders will guarantee quality coffee, carefully selected wine and craftbeer, exciting soft drinks and delicious cocktails – either as accompaniment to food, but also as a reason-to-go in itself.
For a night out
GRaN is open until 11 p.m. Monday-Thursday and until midnight Friday and Saturday, which makes Café GRaN an inviting and classy setting for a night out with a great selection of cocktails and quality beer. On Friday and Saturday GRaN will crank up the lounge atmosphere when the DJ delivers the soundtrack of the night. Intimate concerts are organized often with established Danish artists.
If you take the stairs to the first floor, you will get to the covered roof terrace TERRASSEN. TERRASSEN is furnished with leather couches and lots of plants. The sliding roof makes it possible to sit in the sun on a warm summer night.
Table reservation
Follow this link for online table reservation to make sure that there is room for you and your friends when you arrive.
A part of the GRaN family
The owners of Café GRaN also run two other eateries in town. At GranBar you can enjoy modern, classic tapas dishes, and at Restaurant Møhr you can taste delicious cuts or try the popular tasting menu – smagen af MØHR.