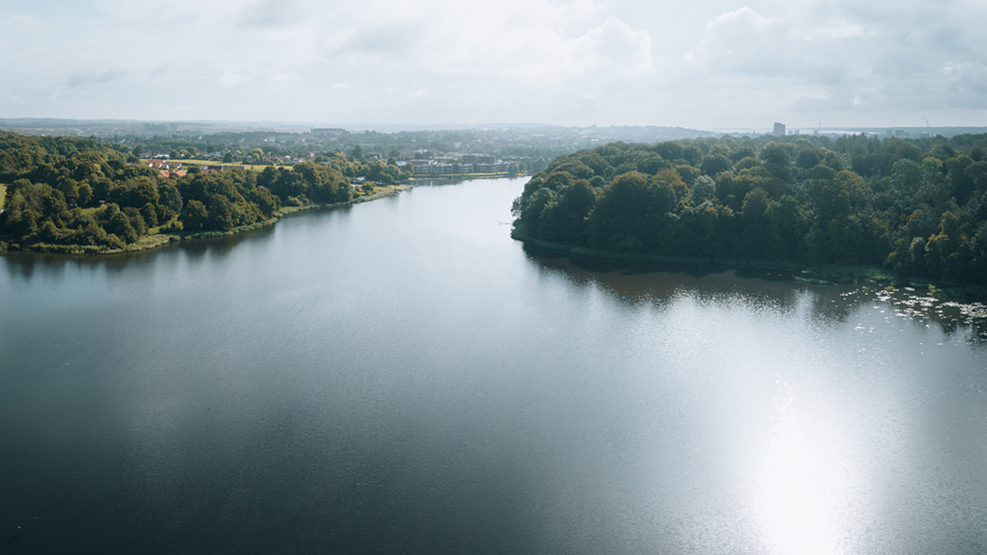 Bygholm Lake Mountain Bike Trail
Bygholm Lake and Åbjergskoven Forest is the setting of one of the region's best MTB trails. The 12-kilometre-long trail through beautiful nature offers challenges for beginners as well as pros.
Trail for beginners and experts near the city centre
For many years, Bygholm Lake has been the most popular choice for excursions and exercise in nature for the local inhabitants in Horsens. Here you can encounter dog-walkers, runners, and joggers with good reason – the nature here is something special.
The area's MTB trail has recently been expanded and improved resulting in an increased entertainment value. The trail is a good 12 kilometres long and circles around the lake. It consists of a blue main trail that is quite beginner friendly and without too many vertical metres. In addition, there is also a blue loop and some red loops that are more technical.
On the trail
There are several parking lots around the lake where you can start the ride around the lake. Please note that traffic on the trail is one-way – you must ride anticlockwise.
A popular place to start is the public parking lot at Åbjergskovvej, close to Schüttesvej. From here, you head through the deep part of Åbjergskoven Forest on the southside of the lake. On this part of the route, you pass through beautiful and varied nature on a natural surface. This section is not very demanding or hilly.
The northside of the lake is hillier and offers more challenges. You will pass a technical trail, and from here you can opt to do a loop in a a closed gravel pit. The gravel pit is a fine trail of its own with a blue main trail and a red loop.
The last part on the northside of the lake offers some entertaining sections with a good flow and high speed.
Perfect for beginners
This trail is a good place to bring family or friends without prior experience or knowledge about the sports. The route is quite beginner friendly. Everyone can do the blue main trail. It is a good place to let children try mountain bike for the first time. This does not mean that the trail is boring for others – not even close. Despite the relatively few vertical metres, you must put in some energy to keep the bike going. And on the red loops you have plenty of opportunity to challenge yourself and reach high speeds – not least in the gravel pit.
Destination Kystlandet © 2023