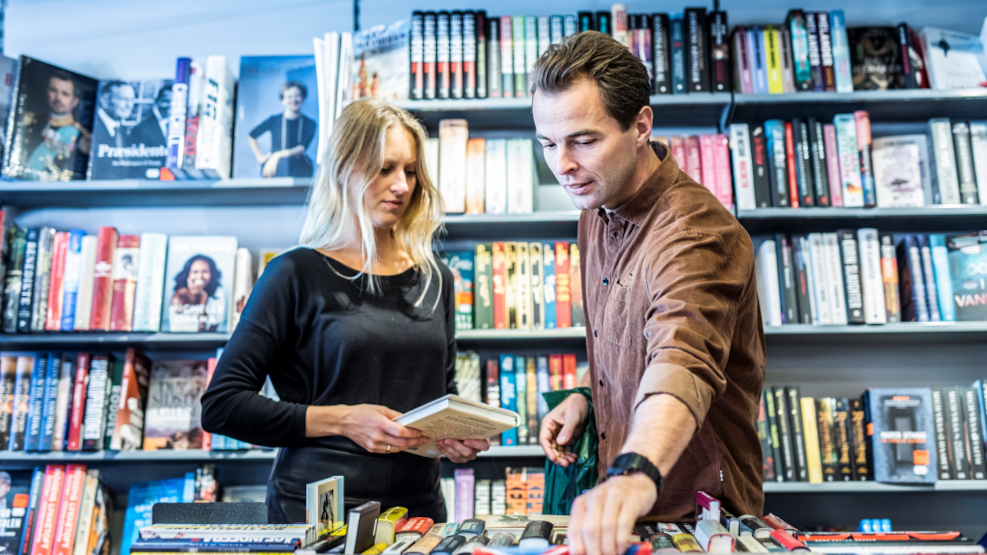 Buchs Boghandel
You find this classic bookshop in the middle of the Juelsminde shopping area. If you need something to read during your holiday, a board game for some family fun, or the perfect gift, you can find it right here.
The well-stocked, local bookshop
At Buchs Boghandel, you find books to suit any taste. Whether you are looking for an exciting whodunit, a good historical novel, science fiction or fantasy, this bookshop has a wide range to choose from.
Non-fiction is also well-represented on the shelves. You can find a new biography for an evening in the sofa or perhaps expand your knowledge of the Juelsminde area with literature seeped in local history.
Everything your heart desires
The shop also has a section with a good selection of board games for both children and adults. So, if you need some fun entertainment for the family holiday in Juelsminde or a fun evening with friends, Buchs Boghandel is the place to find entertaining pastimes.
The shop also includes a stationery section, pens and pencils, toys for the little ones, puzzles, and much more.
Buchs Boghandel can also do your copying or take your new passport photo.
A classic bookshop in our modern society
At Buchs Boghandel, you will experience professionalism and receive personal service. They take pride in thorough product knowledge, so all your questions can be answered and enquiries fulfilled. You can find the opening hours, news and current products on the shop's Facebook page.