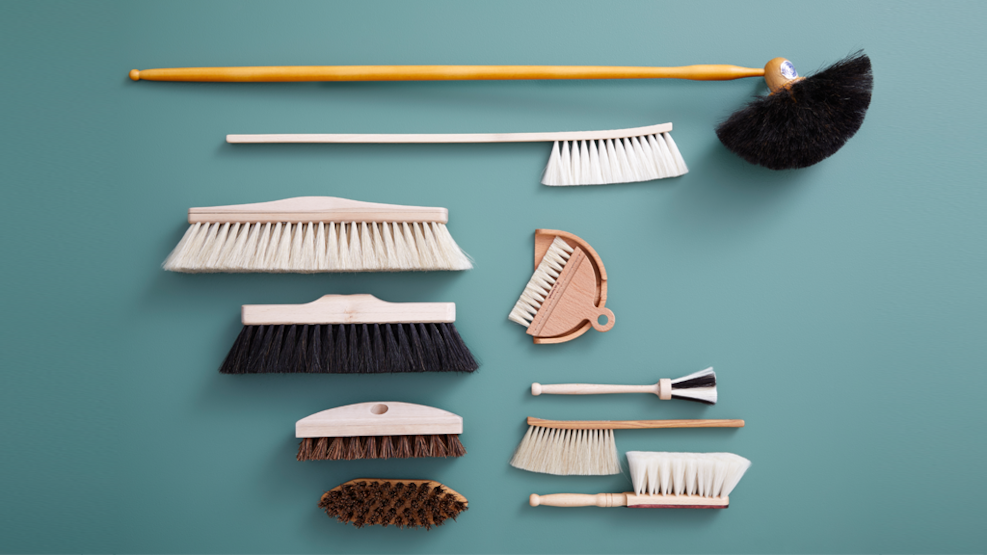 Blindes Arbejde Horsens
Blindes Arbejde is a unique store in Horsens. Here, blind and visually impaired craftsmen are creating original handmade utentils and products of high quality, all made of natural materials.
Sustainable Craftsmanship with Soul
Since 1929 Blindes Arbejde has worked to create jobs for the visually impaired in Denmark. One of the foundation's four physical stores is located in Horsens. Here you are welcome to make a visit to browse the many products, that are created by the employees of the store. In the store, you can find a multitude of products both functional and beautiful. On the shelves are products for your kitchen, bath and a great many practical chores at home.
Blindes Arbejde cultivates traditional craftsmanship and traditional techniques with great pride. Employees are binding brushes, and weaves both baskets, chairs and fabric.
The visually impaired use their senses to a high degree, which results in products that have been crafted with great care. This in turn means, that you as a costumer gets a product that is both sustainable and high quality.
Brushes, brooms, textiles, kitchen utensils and much more made of natural materials which lasts for many years – Just as in the good old days.
Visit the store
You are always met with a friendly smile at the store in Horsens. The personal always stand ready to give you advice and will happily tell you about both the products and the production of them.
The store is open on weekdays. On the web page of Blindes Arbejdes you can see when the store will be open during the week. You can also read more about the foundation and the craftmanship that goes into the products. If you are not able to visit the store, you can visit Blindes Arbejde's webshop.
Want to know more about Blindes Arbejde?
The store offers events about the work of the blind and visually impaired. Among other things, you will learn about life as a blind or visually impaired person, and about the brushes, baskets and other products you will find in the store.
The event takes place in the workshop of the store and lasts for about an hour. You will be served coffee or tea. The event takes place on Tuesdays, Wednesdays or Thursdays between 10 AM and 3 PM. You can also arrange an event directly with the store.
Destination Kystlandet © 2023