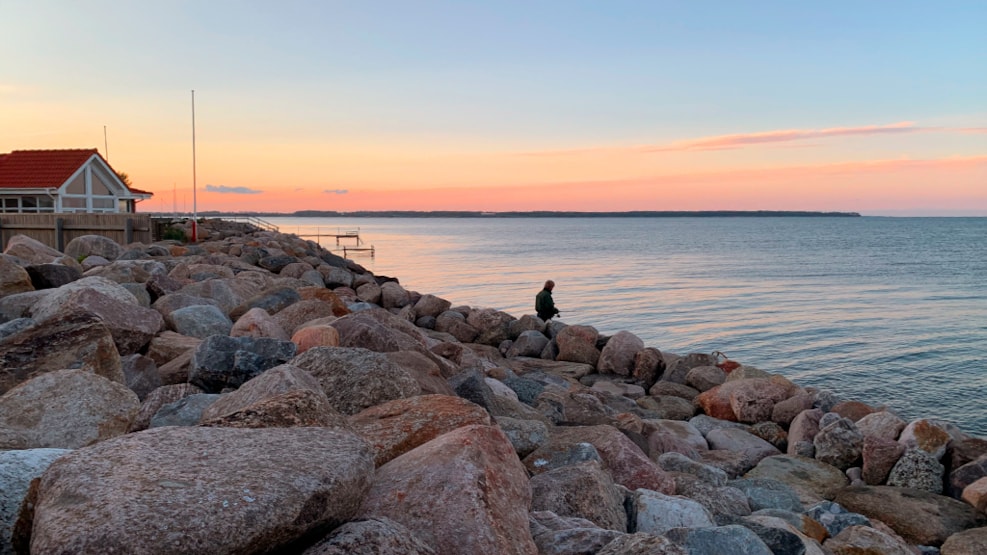 Bjørnsknude
In Juelsminde, there is a characteristic peninsula with an impressive view of the Kattegat. Starting at the marina, a hiking trail will take you to the tip along the beautiful beaches that surround the town.
This 5.5 km. historic hiking trail starts at the anchor from the Frigate 'Jylland' at the harbor in Juelsminde and follows the coast around Bjørnsknude.
Bjørnsknude reef stretches 2,5 kilometers into the ocean to the southeast. Once, there has been an island or a peninsula with forests and high slopes – and maybe even with bears – but the ocean has grinded away the slopes and some of the sand and clay from there ended up in the bay to the north and is now part of the low marshes which Juelsminde is built on. This route goes past the dikes, the summerhouses, Bjørnsknude and the former fishing village; Strandhuse. You will also pass the places where the coasthospital, Juelsminde brickworks and Jens Missers house were.
A fresh walk with wind in your hair and a historic touch.
Experience the coast, forest and city centre on three walking routes in and around Juelsminde and get told all the good stories from the city. Scan the QR-codes on the routes with your mobile phone and get stories and pictures on the way. The routes are between 2 and 5 kilometers long.
Destination Kystlandet © 2023