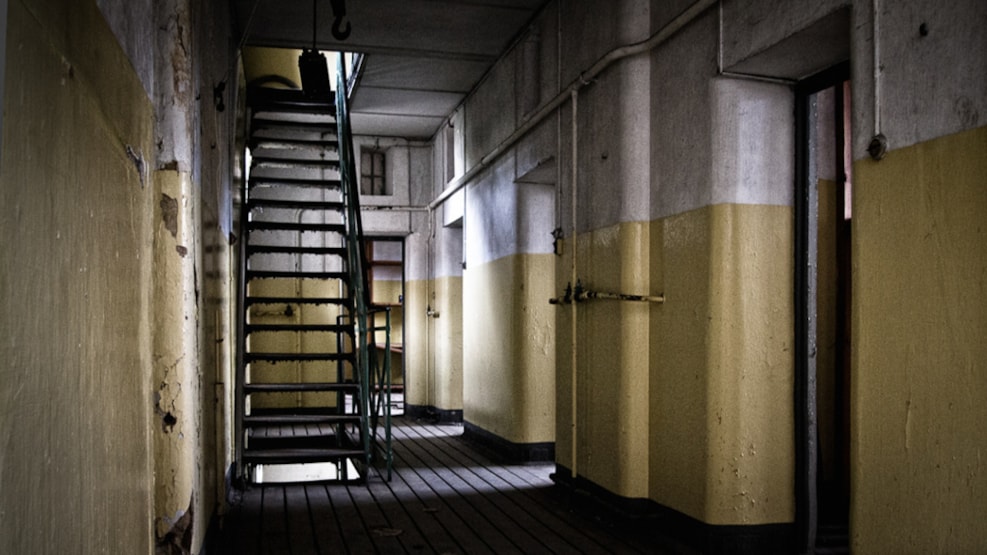 Bjerre Jail (Arrest)
In the village of Bjerre lies this remarkable building, rich in history. The old courthouse is full of exciting stories and is today used for events and tours.
Historical courthouse and gaol
If you have driven through the village of Bjerre near Horsens via the main road, you have probably noticed this distinctive, raw structure with barred windows. When you pass the building, you can sense the exciting history that has unfolded at the old premises.
The gaol Bjerre Arrest was built in 1846. It held inmates that awaited their punishment. There is also a courtroom in the building where trials were held, just like it housed the gaoler's residence.
From 1923, the building was let to Horsens State Penitentiary. During the Occupation of Denmark, it was used as an annex to the State Penitentiary and held resistance fighters. After the war ended, collaborationists were imprisoned in the old cells.
Take a tour of the gaol
On the first Monday of every month, a tour of Bjerre Arrest is organised. This is an opportunity to see the building up close and hear the many exciting stories associated with the building. The tour of Bjerre Arrest lasts approximately one hour and covers:
The architecture and history of the building
The ownership of the building
Administration of justice in Bjerre
Stories about the inmates
The building of today
The future of the building
Associations and groups are welcome to make enquiries as to the possibility of a tour outside the set dates.
Book Bjerre Arrest for your event
Today, apart from tours, Bjerre Arrest is used as an event venue. It has been a venue for theatre performances and NERF battles, amongst others. The premises are suited for a wide range of activities and events. If you are looking for the perfect photo location or unique setting for your lecture or art exhibition, then Bjerre Arrest may be the setting for memorable experiences.
Contact Jan Simris at jan@simris.dk or on +45 4233 7637 with your enquiry.
Bonus info: The architect behind Bjerre Arrest was Frederik Ferdinand Friis. He also designed the nearby Horsens State Penitentiary.
Destination Kystlandet © 2023