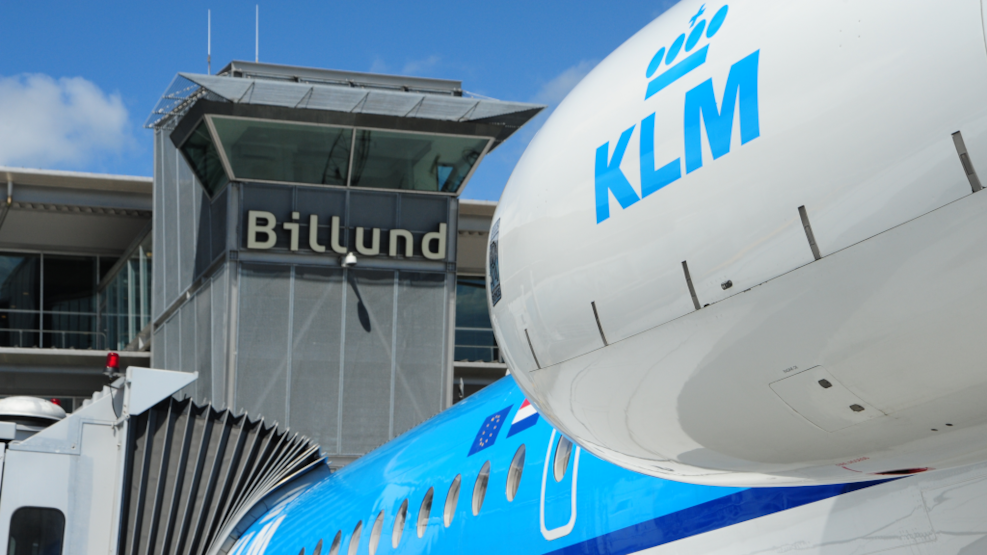 Billund Airport
With its placement in the middle of Jutland and very close to The Coastal Land, Billund Airport is the leading airport in all of Western Denmark and a good starting point for your vacation in Jutland. You can fly directly to Billund from 85 European airports – and definitely from an airport near you.
The gateway to Western Denmark from the entire world
In the very centre of Denmark and a short drive from most Danish holiday destinations, this international airport is a natural starting point for your vacation in Western Denmark with a large network of routes to and from all of Europe. Travelling to Billund is the easiest, fastest and most comfortable way of reaching your destination in the Mainland of Denmark. You can rent a car at the airport which will be waiting for you when you arrive. Alternatively public transportation is a quick and easy way to reach your holiday home or hotel. You will find the busses right by the entrance to the terminal building.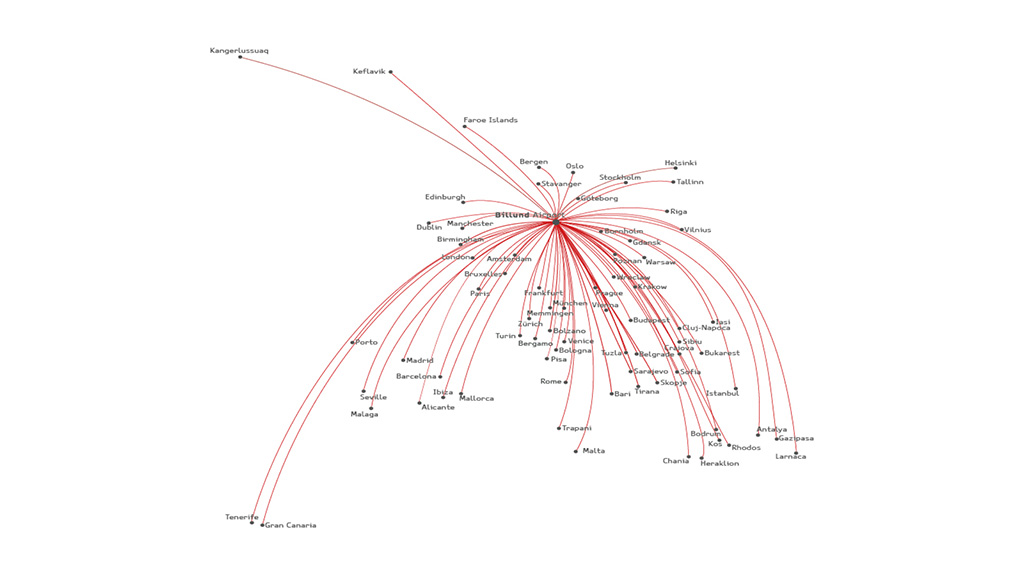 You can find an overview of the many airports with direct flights to Billund on the website of Billund Airport. You can also see which airlines have routes to Billund.
You can reach the airport from several large European hubs such as Frankfurt, Paris, Amsterdam, Istanbul, London among others. Billund is reachable with no layovers whatsoever from more than 500 airports throughout The World.
A stone's throw from The Coastal Land
Billund Airport is situated just to the west of The Coastal Land. The Airport is just a 55 kilometre drive from Horsens, 35 kilometres from Tørring, 70 kilometres from Juelsminde and 80 kilometres from Odder.
From the airport you can take bus 912X bound for Horsens. In Horsens you will find bus routes to the rest of The Coastal Land.
In the airport
Billund Airport takes pride in providing the best travel experience possible. For that reason travellers have access to several facilities and activities to make the wait at the airport less tedious. Take a seat in the massage chairs, enjoy the art pieces, relax in the comfortable lounge, or enjoy a meal at one of the unique eateries at the airport.
And, of course, you can go shopping in the many stores of the airport and find the perfect souvenir to remember your travels by. Billund is the home town of LEGO, så obviously you will also find a large LEGO store where you can satiate your creative urges. You can also find candy, spirits, Danish design, beauty products and more at the Taxfree shop.
Relevant links
Book a Parkingspot at the airport
Destination Kystlandet © 2023