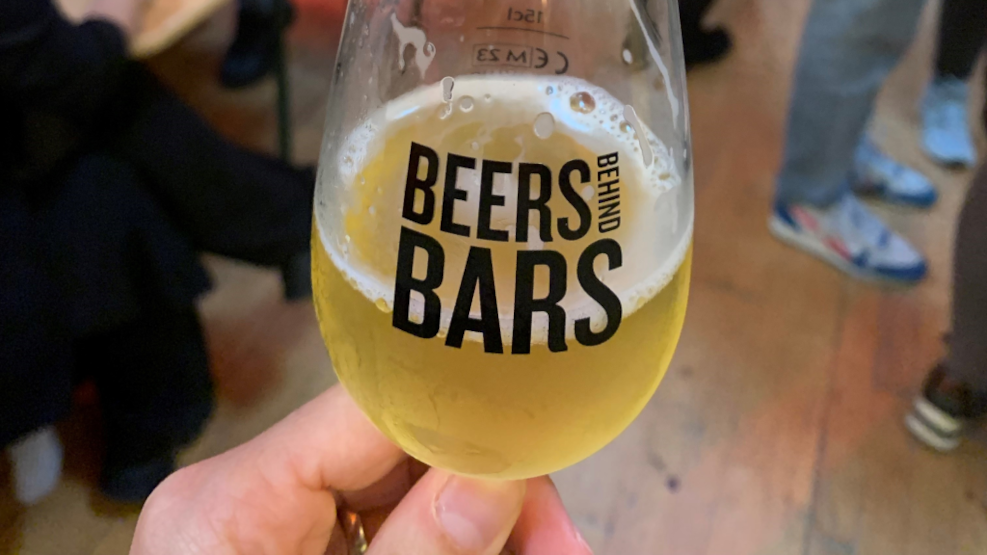 Beers Behind Bars
Discover a world of beer at the old state prison in Horsens at this large, yearly beer festival. Bring your friends for a day where you get to choose from more than 200 different kinds of craft beer.
A True Eldorado of Exciting Beers
The selection of Danish beers is larger than ever. Likewise, the quality has improved with a multitude of new types of beer and taste nuances. Beers Behind Bars is a smorgasbord of tasty, golden drops.
FÆNGSLET (THE PRISON), Horsens & Friends, and Danish Beer Enthusiasts will fill the warehouse of the old prison building to the brim with more than 200 different beers, and more than 25 Danish and international breweries of varying sizes will be present at the festival. Here, you will meet larger breweries, microbreweries, hand brewers and beer specialists.
How it Works
You can choose between a ticket for the entire day or buy an access pass for 4 hours. You will be given a tasting glass you can bring home after the festival. You can buy 10 beer tokens for 125 Danish Kroner which enables you to taste a multitude of beers throughout the day.
Book Your Ticket
Book your ticket for Beers Behind Bars which takes place on October 5 2024.  
Sleep Behind Bars
Complete your experience with an overnight stay in one of the prison cells of the old hospital ward. Here you will find the hostel SleepIn. And even though the authenticity is intact with many visible mementoes from the inmates, you will be greeted by a much more comfortable experience than what the criminals of the past were met with.
Book your stay at FÆNGSLET (THE PRISON).
More Events and Festivals
In the culture hub of Horsens and the rest of The Coastal Land, you will find many popular events and festivals throughout the year. Find more events in Destination Kystlandet's event calendar.
Destination Kystlandet © 2023