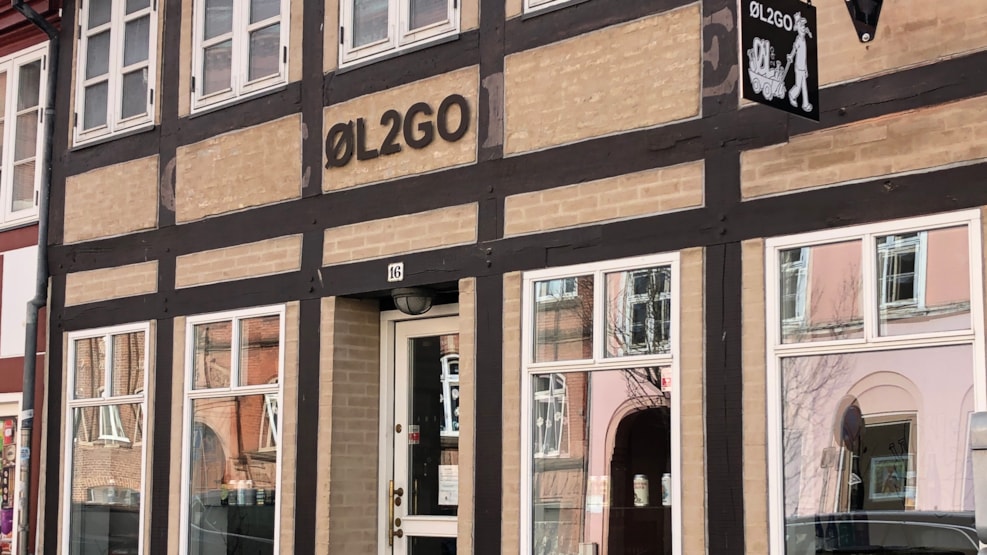 Beer To Go (ØL2GO)
Step inside a world of exciting craft beer in the heart of Horsens. You will find a big selection of Danish and international beer from IPA to sour beer and quality Pilsner.
Craft beer for every taste
100 metres from the pedestrian street in Horsens, you can visit this store with the biggest selection of special beer and craft beer in town. Here, it is not the well-known brands that you know from the supermarkets that are in focus. Instead, you can find less-known gems from Danish high quality microbreweries and a selection of exciting beer from all over Europe – Spain, Great Britain, Hungary and Czech Republic in particular.
You can always find 250-300 different beers on the shelves, and great pride is taken in making sure that the assortment is renewed so you can always find news in the store. ØL2GO benefits from the great creativity from the many breweries of today. Therefore, there is a big variation of different types of beer and flavours.
Gift ideas and tasting boxes
Would you like to bring home a tasteful present or souvenir from your holiday? Or please someone that you care about. ØL2GO has a selection of gift baskets and boxes. The content of the gift baskets can be assembled as you please, so the recipient gets a personal experience based on his/her unique preferences.
Each month, ØL2GO makes a new tasting box with six exciting beers. The box is sold in the store, but it can also be delivered to your doorstep (in the local area) so you get a carefully selected mix of colourful and tasty craft beer.
Feel free to check out the assortment on ØL2GO's webshop before visiting the store. You can purchase the beer online with delivery if you do not have the chance to visit ØL2GO in Horsens.
Book your own beer tasting
You have the option to book beer tastings through ØL2GO. So, gather the friends for a memorable experience where you explore the world of beer and great taste.
We recommend that you book some time in advance to allow for ØL2GO to stock on supplies prior to the tasting. Contact ØL2GO on +45 20 10 03 40 or by filling out the webform on this page.
Opening hours
ØL2GO's physical store in Horsens has limited opening hours. So, make sure to visit the ØL2GO website to see the current opening hours and plan accordingly.