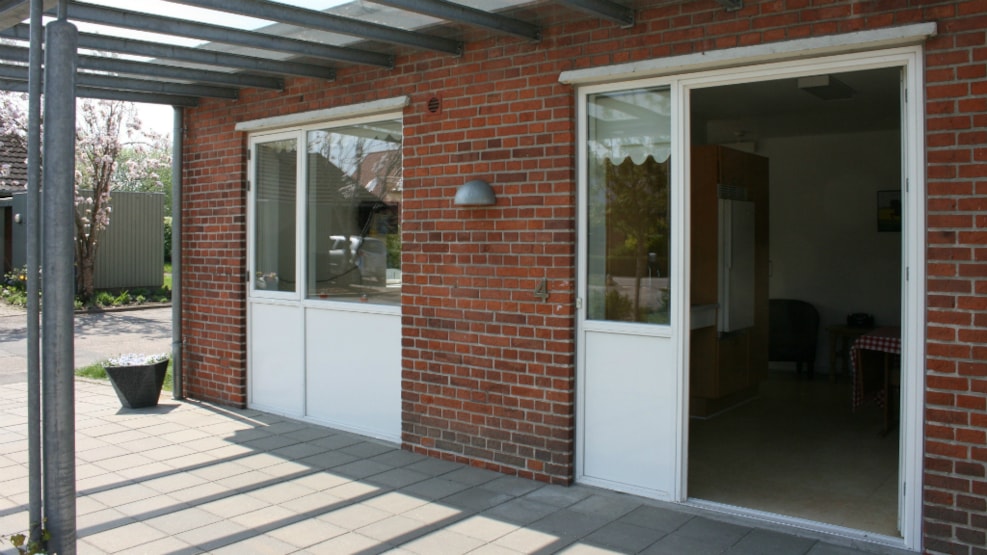 B&B Toften
In scenic surroundings in Sdr. Vissing town centre, you can book your overnight stay in one of B&B Toften's nice, spacious apartments. There are 7 rooms, all fully equipped with a kitchenette, private bathroom and access to a laundry mat.
The town Sdr. Vissing is situated in the middle of the scenic Lake District, close to the river Gudenå, the scenic vista point Sukkertoppen and the large lake Mossø: a great area for nature lovers. 
MC and cyclists
Access to a locked garage can be arranged upon enquiry. 
Fishing
Feel free to fish from Klostergården if you are staying in one of the apartments. Klostergården is located three kilometres from Toften B&B at the foot of Sukkertoppen. You can borrow a fishing rod at Klostergården.
You must purchase the national Danish fishing license in order to fish at the property. Visit www.fisketegn.dk if you wish to purchase a license that gives you permission to fish for a day, a week or a whole year.