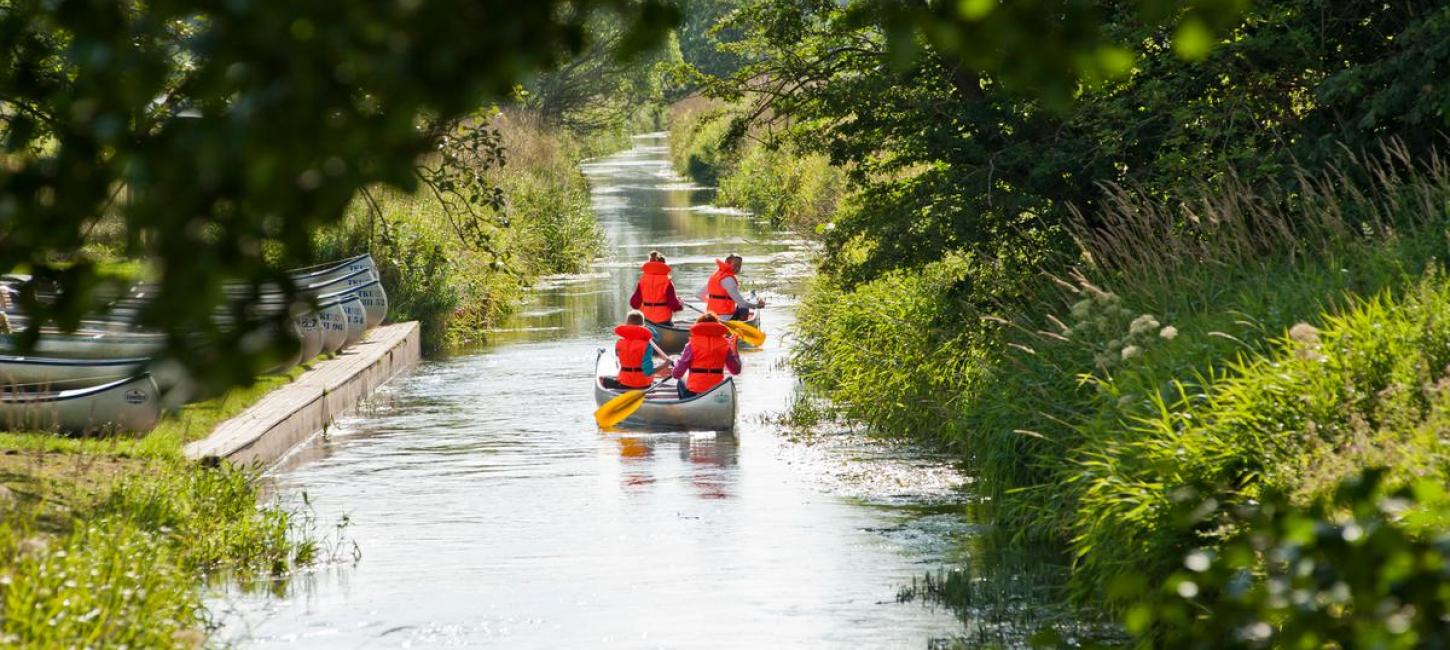 Tørring - On adventures at the Gudenå river's front door
Surrounded by Denmark's largest marsh area is Tørring, which is probably best known for being the natural starting point for the canoeing trip on the Gudenå river. But the town and the area contain an exciting and unique nature that is suitable for much more than just canoeing. 
The canoeing trip begins here
The source of the Gudenå river is in Tinnet Krat. 10 kilometres away in an easterly direction, the Gudenå river becomes so wide and watery that it is possible to canoe. In the middle of Tørring you will find the place where the canoeing starts. Here you will find the town's large canoe hire, and directly opposite you will find Tørring Camping, which has the Gudenå river running through the site. Together, they form a centre of tourism around the Gudenå, and nearby there is ample opportunity to stock up with a trip to the town's shops and have a good meal at one of the local places to eat. 
The dry spot in the wetland
The word Tørring means "The dry area". The name of the town refers to the large contiguous wetland to the east, Uldum Marsh, where the Gudenå flows through. The wetland made it difficult in the old days to get around the area and limited the opportunities to harvest crops for the local farmers. Today, the area is accessible and guests have excellent opportunities to explore the unique nature of Denmark's largest marsh area. The beautiful Gudenå Path hiking trail leads all the way from the source to Uldum Marsh, and you can follow the signs from the town in the direction of the marsh area. 
In Uldum Marsh there are shelters, bird towers, a rich and varied wildlife and many paths that make it easy to get around the area.
Learn more about Uldum Marsh
In the neighbouring town of Uldum, just across the marsh area, is beautiful old Uldum Mill. Today, the mill is a museum, and it still produces flour and other high-quality products that can be purchased in the mill shop. In the museum you can learn more about the history of the marsh area, see well-maintained archaeological finds from the bog, and then you can watch the production when the mill grinds as in the old days. 
Explore the big watershed
Follow the Gudenå path to the west through the protected countryside to Tinnet Krat (10 km), where both the Gudenå river and the Skjernå stream have their sources. 
5 last-minute recommendations