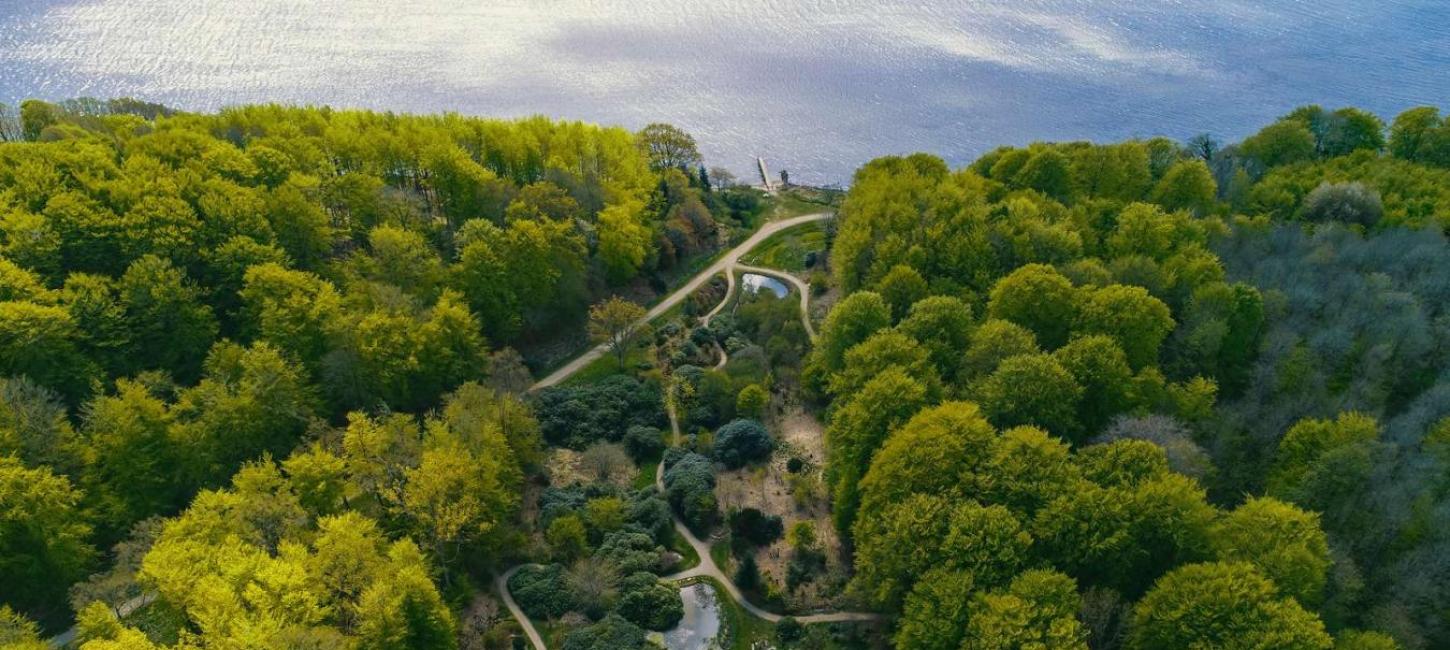 Vejle Fjord
Photo:
Destination Coastal Land
The north side of Vejle Fjord is characterised by a dramatic coastline. Here you can experience beach, forest, fossils, castle ruins and a photogenic lighthouse.
On the north side of Vejle Fjord you will be blown away by the impressive views. From Staksrode Forest's characteristic high slopes you can see all the way to Æbelø and Funen!
It's just as fascinating if you look the other way, into the wild and untamed natural forest.
But don't worry, there are marked hiking routes of between 2.5 and 5 km, so you can safely venture into the wilderness and go in search of the pirate castle ruin Stagsevold.
At the foot of the forest slopes, you can continue the hunt on Stenhøj Beach - now for fossils and playful porpoises that you can spot along the coast.
Go on to Rosenvold. A hidden world for itself, nestling at the end of the forest slopes. Here you will find a lovely beach, a castle and not least, an intimate marina, where there is also a small playground.
Further into the fjord you will find the beautiful spa hotel Vejlefjord and its beautiful park, as well as a number of historic treatment paths that, among other things, take you past the iconic Træskohage Lighthouse. The lighthouse offers a fantastic view of the fjord and is in itself a favourite subject for nature photographers and Instagram enthusiasts.
Experiences along the north side of Vejle Fjord
First class spa and wellness
Finally, holiday! It's time for relaxation. And for pampering. And preferably both at the same time.
If this is a holiday for you, you will love Hotel Vejlefjord's Wellness & Spa. Bring your friends or partner, but perhaps leave any children at home. This is your day!
Take a healing stroll or jog on the marked trails in Vejlefjord's lush park. It's open to everyone, even if you're not a spa guest.
Destination Kystlandet © 2023
English