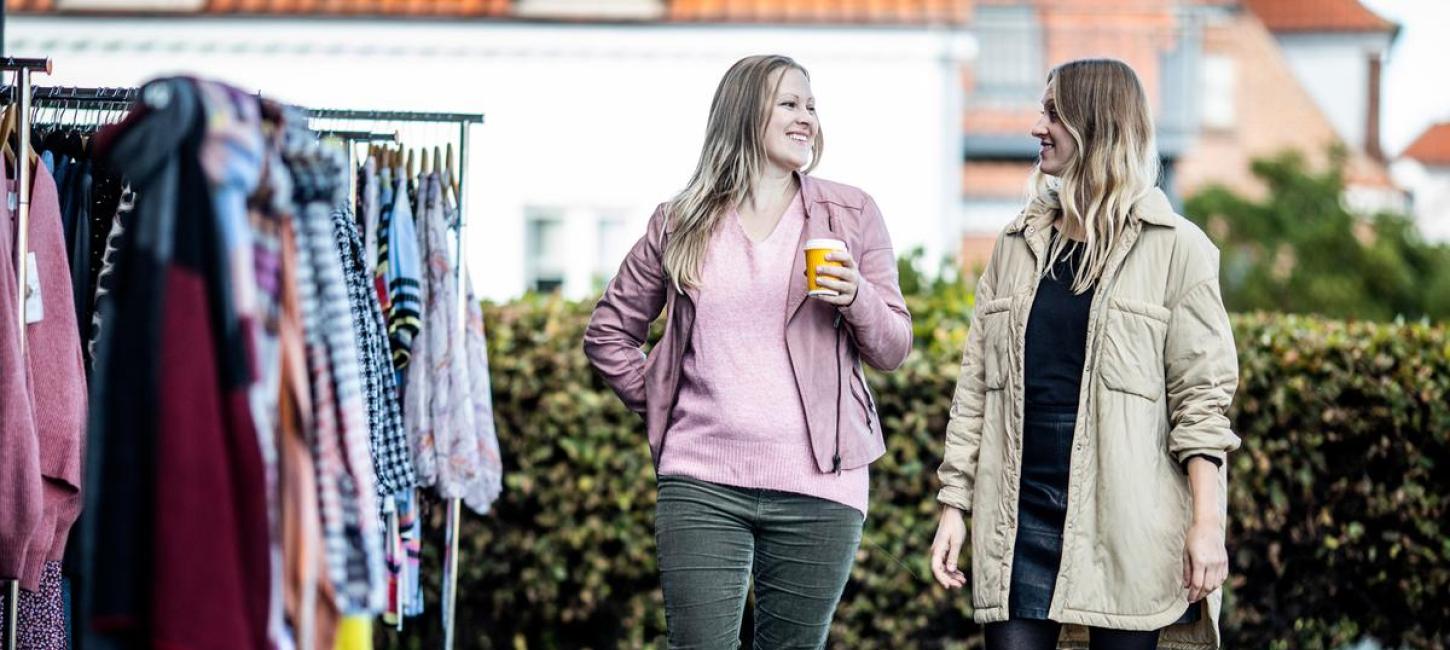 Shopping in Juelsminde
Photo:
Destination Coastal Land
The harbour town of Juelsminde offers a wealth of exciting shops with fashion, applied arts, specialty goods, delicacies and much more. Here you can easily be tempted among the many exciting products. It's easy to get to and there is free parking throughout the town.
Of course, when Juelsminde prides itself on being for the whole family, it's also for mum and dad.
Juelsminde's cosy streets offer many specialty shops for the discerning buyer with everything from fashion clothes, beach equipment, home décor and handmade unique items. And you can always motivate the children with a fun treasure hunt along the way.
Shop till you drop to the sound of the waves
The shops are so close to the harbour that you can almost hear the waves as you shop. It's so cosy! Afterwards, take a stroll to the beach, catch crabs with the children, enjoy an ice cream at the marina or have lunch with a view of the maritime life.
Sjørs offers delicacies, applied art and fashion, while Lykke & Lykke has everything from clothes and shoes to beautiful jewellery. Exceptional ceramics can be found at the Potter's, where you (or the children) can even have a fine mug with your own name on it forever commemorating the trip. You can also find holiday board games at Buchs Boghandel.
Denmark's cosiest harbour town
From the harbour up to the big Nature Play Park you can stop by the town's village pond, Swan Lake. Pure idyll for big and small. 
Juelsminde's beautiful shops
Here are some selected shops in and around Juelsminde.