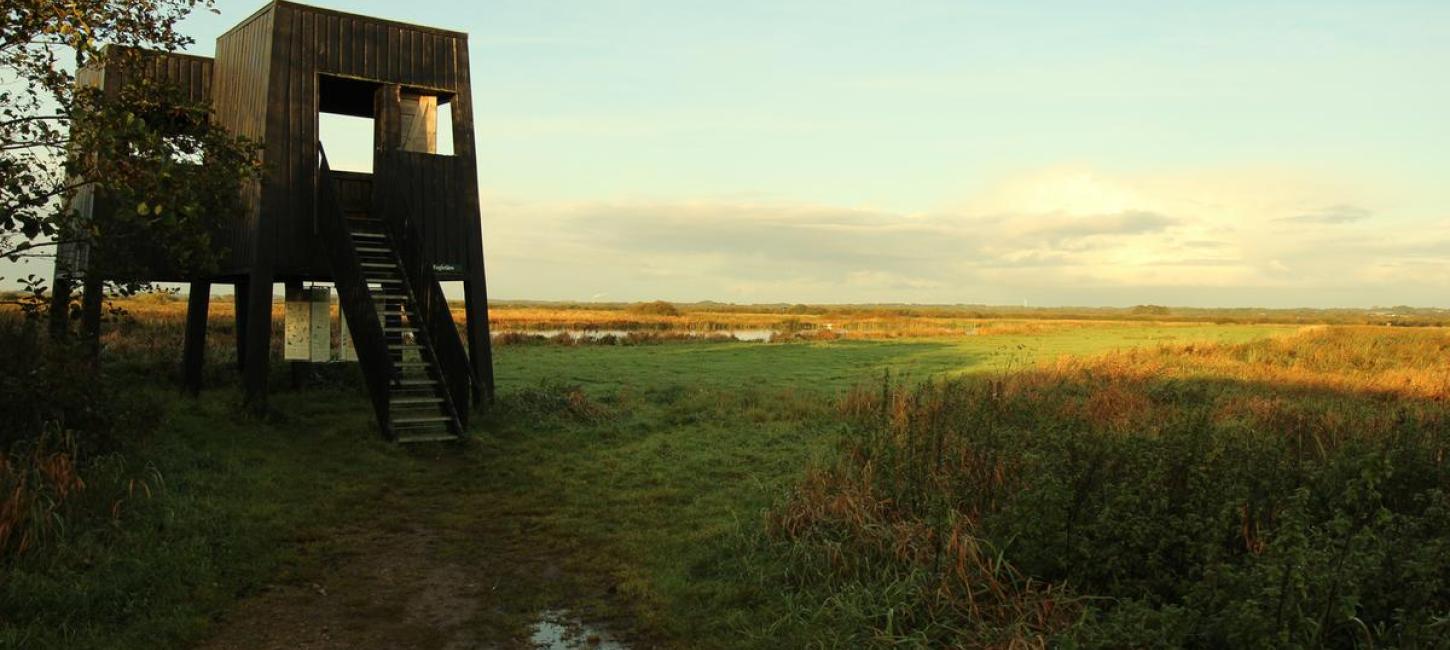 Hiking in the meadows and marshlands of the Coastal Land
Open expanses, unique nature and a rich wildlife await in the Coastal Land's meadows, bogs and marshlands. Put on your hiking boots and explore the East Jutland wetlands, which offer very special nature experiences.
Wetlands can be perfect hiking ground
A large number of streams, lakes and valleys mean that there are many wetlands in the Coastal Land with a unique natural form. Birds and insects thrive in wetlands, meadows and marshlands but it is not only the animals that seek the open, wet areas of the Coastal Land. In many places, the wetlands have been made accessible to people on foot as recreational areas with raised paths, bridges, bird towers and other facilities, which help to create great nature experiences for you as a guest. We guide you to walks in the wetlands of the Coastal Land - from Denmark's largest to the slightly smaller marshlands and meadows, which are unknown but hiking territory that is well worth seeing for most people. 
In wetlands it can sometimes be .... well, wet
In wetlands, the water level can vary with a wide variety of landscapes as a result. And in marshes - especially through forests - the paths can sometimes be slippery. Think about this in relation to the choice of footwear and clothing. The nature areas are made accessible so that you do not have to have wet toes, so do not let yourself be deterred. As long as you stick to the paths, you can leave your Wellington boots at home. 
Destination Kystlandet © 2023