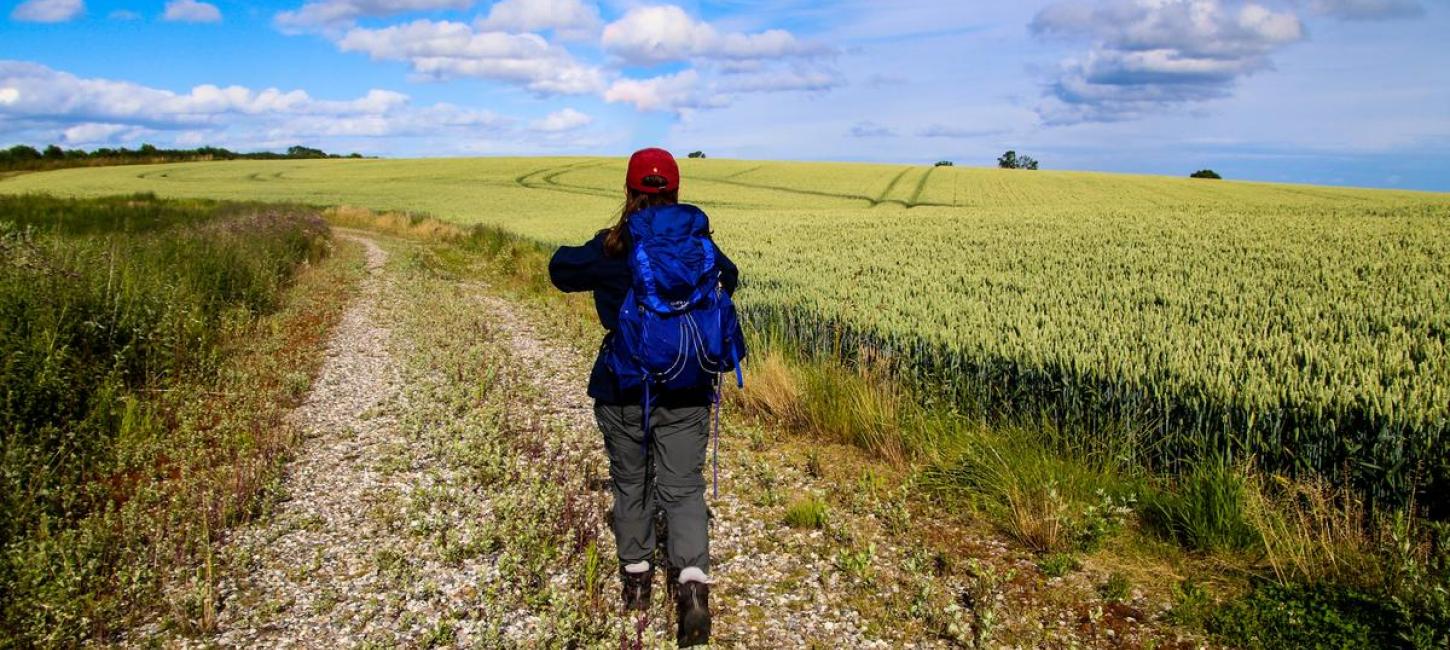 Hiking routes in East Jutland
Photo:
Destination Coastal Land
The Coastal Land's varied countryside and good infrastructure is an excellent setting for hiking routes for all tastes. No matter what type of route you want, how far you want to go and who you are going with, the Coastal Land has routes to suit all.
A hiking route is not just a hiking route
We are many who like to hike. However, we all have vastly different preferences and needs once we put on our hiking boots. A route that can be great for some can be boring for others. Some take the smallest of the family on trips, while others walk many kilometres on day trips with friends. Some need a place to air the dog outdoors. Some prefer to walk on grass while others prefer asphalt. Some will have experiences along the way, while the nature experience itself is enough for others. 
Yes, that's how we are so different.
The Coastal Land as a hiking area is characterised by variety and opportunities. There is something for everyone here. However, it can be a bit of a jungle to find your way around the great variety of hiking routes.
We guide you to hiking routes in the eastern part of Jutland, which are tailored to you and your needs. 
Who is going on the trip?