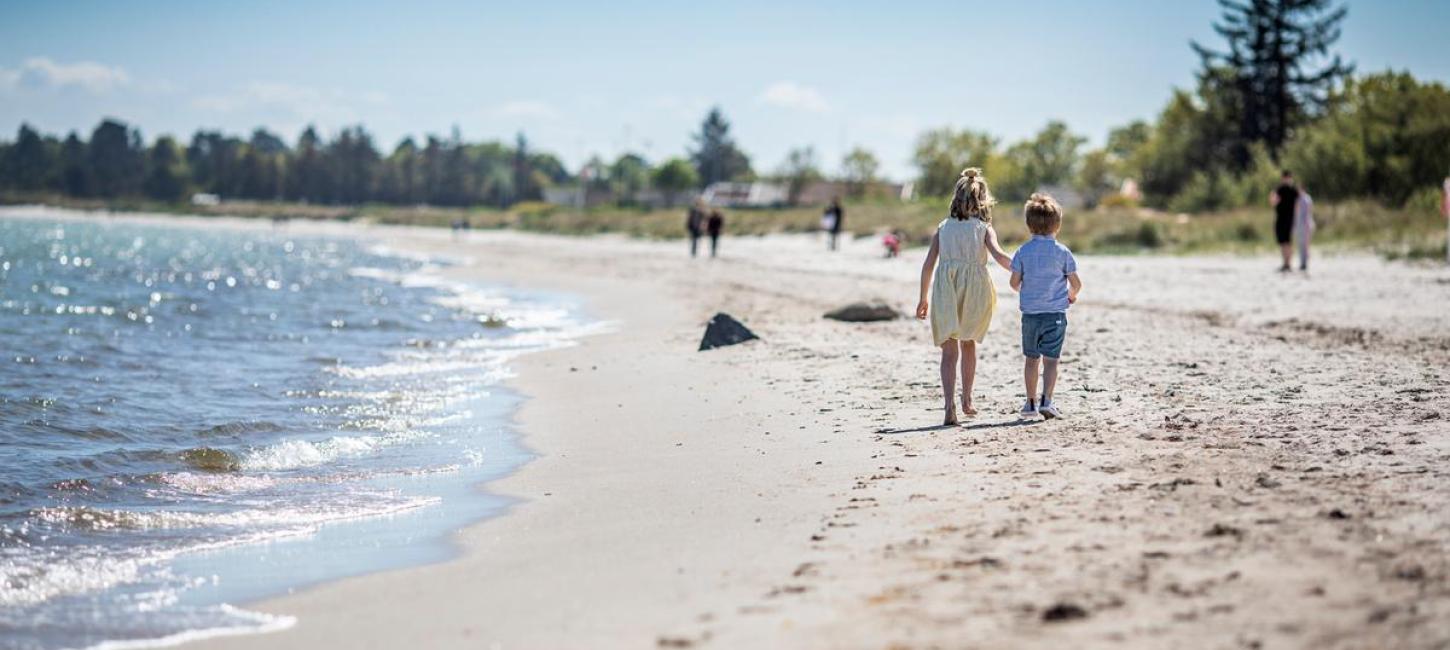 Saksild - experiences around the east coast's best beach
Photo:
Destination Coastal Land
The Odder coast is home to one of Denmark's best and most child-friendly beaches. Saksild is a charming mini-format resort, but despite its limited size, offers excellent opportunities for activities, dining experiences, shopping and nature experiences. 
Where sun and summer are at home
Saksild is the epitome of holiday atmosphere. Happy swimmers and holiday home guests characterise the picture in the small oasis on the east coast. There is no doubt that the beautiful beach is the town's great attraction, but there are excellent options to spice up the beach trip with fun communal activities or a good meal. 
The centre of activity in the town is Trekanten (The Triangle), the small square where you will find places to eat, ice cream parlours, a grocery store and access to the beach. It is also where you park the car when you arrive. 
Denmark's oldest miniature golf course... and one of the newest
A quirky detail about Saksild is that beachgoers have two miniature golf courses to choose from. Denmark's oldest course is located in a cosy setting in the town, while you can also compete with the family on Strandshoppen's newly built course - quite close to the beach and car park.  
Hire equipment for outdoor activities
At Saksild Strand Camping you can hire equipment for activities both at sea and on land. Would you like to experience Saksild Bay from a boat, SUP or kayak? The water is notoriously calm, so it's a great place to get acquainted with water sports.
You can also hire a variety of types of bikes - including mountain bikes and e-bikes. So why take a cycle ride to Norsminde or Hou and experience the harbour atmosphere?
Lifeguards keep an eye on your children during the summer at Saksild Beach