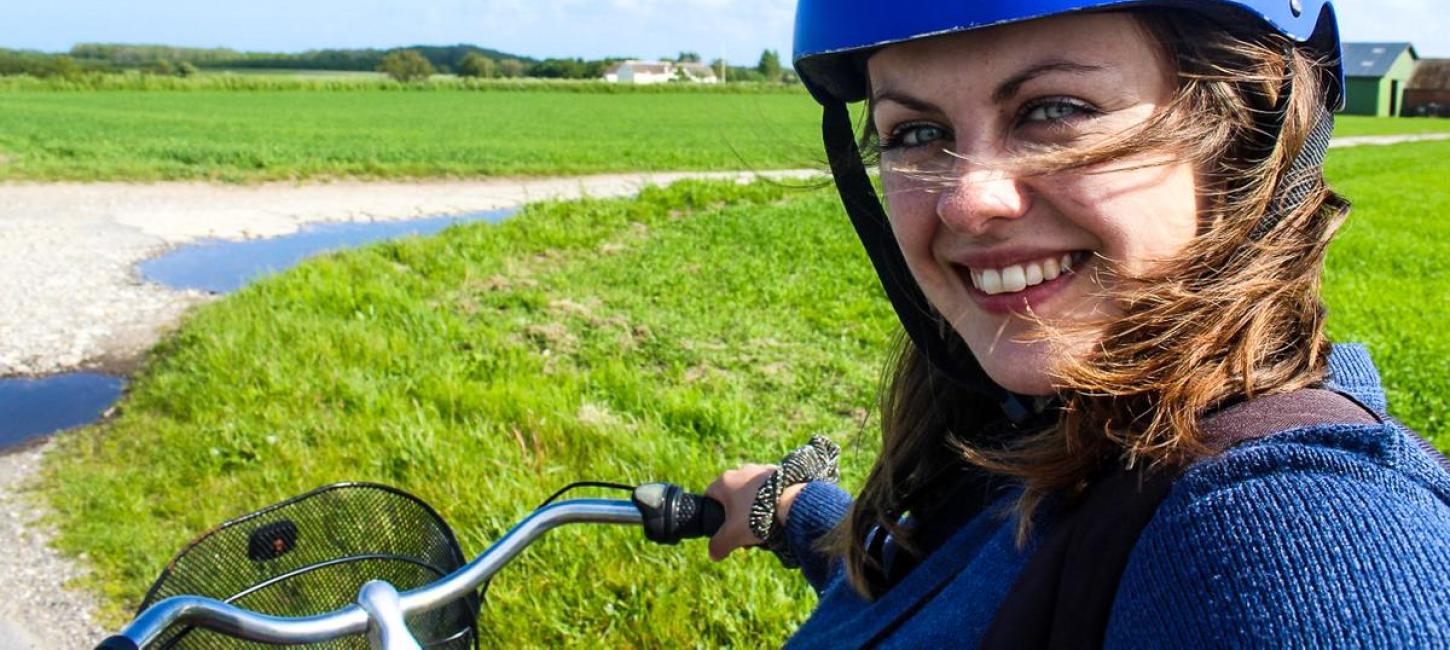 On two wheels from Hjarnø to Rosenvold
This beautiful cycle route takes you past many of Juelsminde Peninsula's major attractions. From Hjarnø in Horsens Fjord along the coast to Juelsminde and on to the beautiful countryside of Vejle Fjord. If the area is to be experienced in one day, then this is the perfect route for you.
Along the coast of the Juelsminde Peninsula
Culture Ring route 21 between Hjarnø and Rosenvold is a 31-kilometre cycle route that offers plenty of attractions, beautiful varied countryside and plenty of wonderful views of the water. The whole route is signposted so it's easy to find your way around. Take the Hjarnø ferry from Snaptun or the small bicycle ferry from the neighbouring island of Alrø to reach the start of the route at the harbour of the little gem in Horsens Fjord.
On a trip to the Culture Ring

 
On the Juelsminde Peninsula and with a detour to Hjarnø there is a signposted trip of a total of 77 km or divide it into two. Let the wheels roll as the landscape glides past or make several stops along the way. The ferry to Hjarnø departs from Snaptun with frequent departures and it only takes 5 minutes. You can even spend the night at campsites on Hjarnø and at Rosenvold.