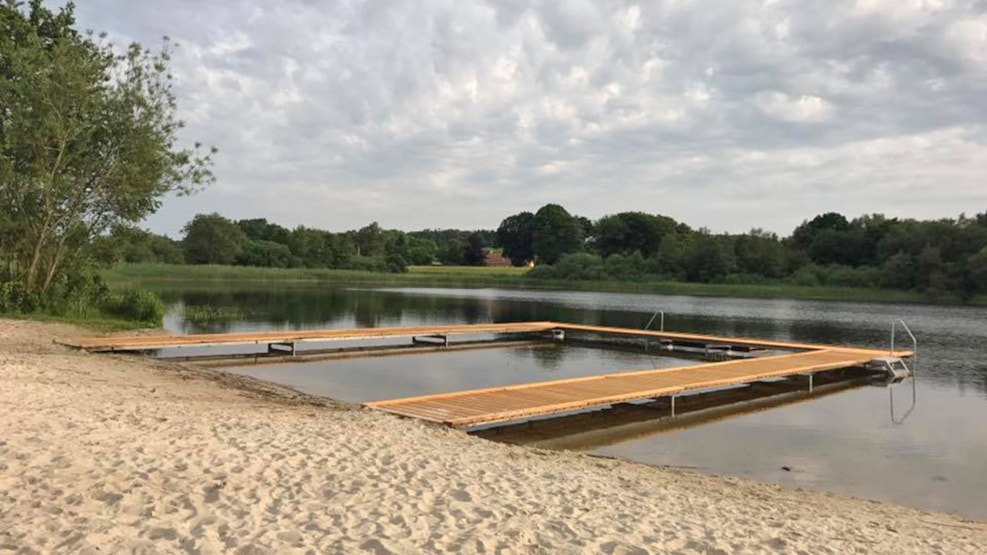 Ring Lake
On the outskirts of Braedstrup you will find the bathing lake, Ring Lake.
In addition to the good bathing water, you can enjoy a 42-metre-long U-shaped bathing bridge with two slopes and a thick layer of fine beach sand. 
The beach areas around the lake have been expanded, toilets have been set up as well as tables and benches, so there is ample opportunity to eat picnic or take a swim in the lake.
If you wish to enjoy the beautiful scenery at Ring Lake on foot, there is an approximately 3 km long path, you can follow around the lake. The path requires good footwear and is difficult to follow for strollers and wheelchairs.
Parking
It is possible to park in the grass at Soekildevej, when you want to visit the lake.
Find Ring Lake on the Coastal Land digital map (Google Maps)