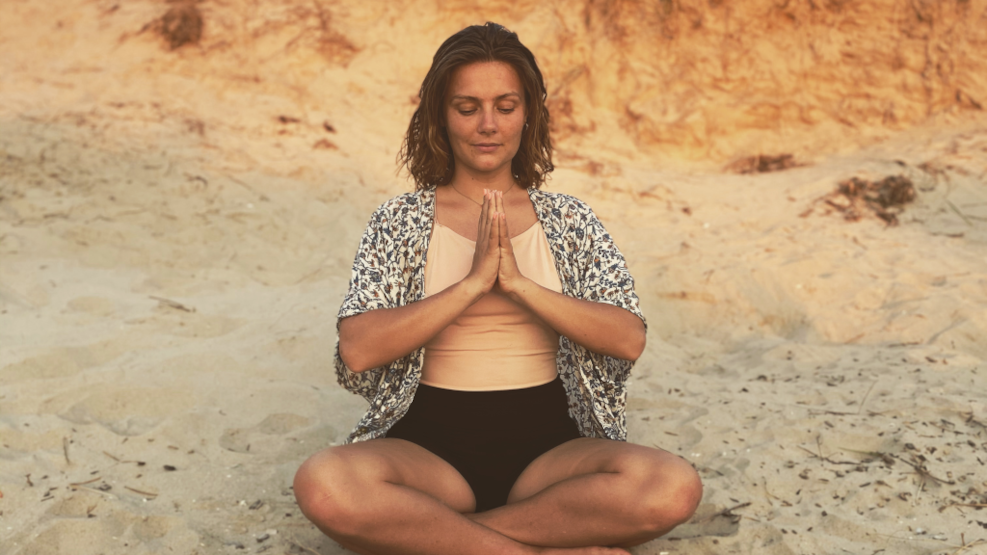 Holistic Balance
Visiting the lovely island Tunø can have a positive and calming effect on both body and mind. The house Havhuset serves as the perfect base for Signe Degn who offers yoga and therapy retreats as well as daytrips and personal sessions focusing on body therapy and healing. Here, you can unwind and find your inner peace.
Get new energy in picturesque surroundings
Signe Degn lives on Tunø. She was attracted by the concept of slow living, the simple island life, the lovely, nourishing nature and ocean view. Here, she offers events, stays, and therapy sessions focusing on you, your body, and your mental well-being. Signe has great experience with body treatment and therapy. Based on holistic principles, she creates a room filled with love, presence, and relaxation. A retreat or event at Holistic Balance is a gift that you can give to yourself or your loved ones, that really has great value.
Retreats with accommodation
Holistic Balance hosts retreats on Tunø that will allow you to unwind over a few days with a carefully selected, relaxing schedule. In 2023 you can attend a late summer retreat that combines yoga with yoga and contemplative workshops, morning exercise with a morning dip, hikes, and time for immersion/meditation.
Accommodation in pleasant rooms as well as delicious, organic, vegetarian, homemade food is included in retreats.
You can read more about retreats at Holistic Balance and find information about booking on this page.
Workshops and daytrips
Holistic Balance regularly organize events during the summer period that you can experience on daytrips. One example is yoga & brunch in Havhuset where you will begin with yin yoga followed by a delicious brunch buffet.
At Holistic Balance's website you can get an overview of future events.
Book your own retreat / daytrip
Private groups have the option to book Havhuset including yoga sessions, treatments, meals, and accommodation. The daytrip or stay can be tailored to your individual needs, so contact Holistic Balance to hear more about the opportunities. It is your opportunity for an unforgettable experience with your friends in lovely surroundings.
Personal sessions
Signe Degn has a wide set of tools within holistic body therapy, healing, meditation, and mentoring. A session through Holistic Balance can be relevant for you if you have a feeling of unease, feel worn out, or if you want to understand your body's signals.
Signe Degn 1,5-2-hour sessions, all-day sessions, and an opportunity for longer sessions.
Read more about 1:1 sessions at Holistic Balance's website.
Explore Tunø
Tunø is a lovely, charming island that oozes of Danish island atmosphere. Tunø is car-free – therefore there is a unique sense of tranquility on the island where time passes at its own slow pace. The island offers several good eateries, activities, and hiking routes.
You can find inspiration for your stay on Tunø on this page.
Destination Kystlandet © 2023