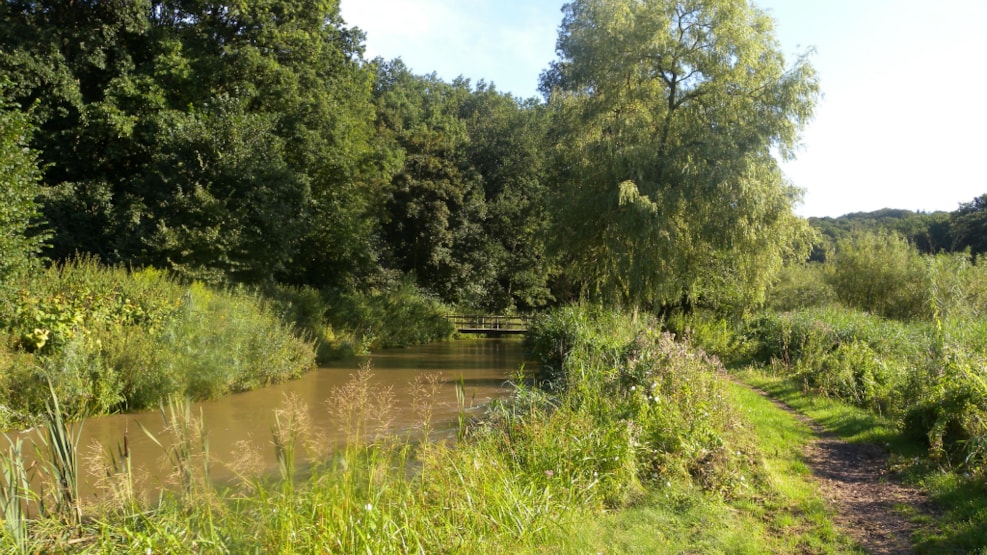 Hike between Hansted and Egebjerg
From the lake at the waterpower station in Egebjerg to the village of Hansted, there are several different paths, you can follow that offer great nature experiences and historical attractions like Hanstedgaard Manor and Hansted Hospital.
At the Lake by the waterpower station, the river has been returned to the original stream in order to increase the fish stock. Along the new stream, a beautiful new path has been established.
The different tours can be taken on foot but also by bicycle. If you do not want to walk the entire route, you can also just follow your own route in the nature.
Picnic
10 tables can be found by Egebjerg Lake. The place has a parking lot for busses and is a gathering point for nature lovers, who want a picnic in the green.
There are also several routes through the large beautiful Hansted Forest, which starts at the lake.
Find the routes in the area on the Coastal Land digital map (Google Maps)
Destination Kystlandet © 2023