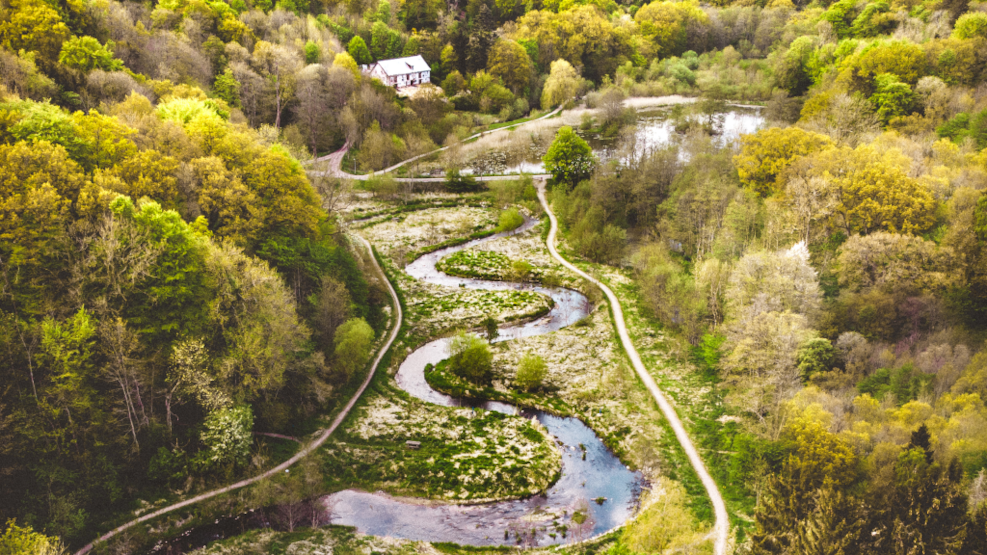 Hansted Forest
Hansted Forest is very exciting. Here you can find steep hills, deep ravines with a stream at the bottom, a lake with a sluice and a fish ladder. In the lake you can see ducks, fish, swans and coot. Not to mention the forest reserve with the big old trees and giant hills. There is plenty to look at both summer and winter.
The extent and terrain of the forest.
The forest is barely 2 kilometres long and about 1 ½ kilometre wide. It reaches from Egebjerg Lake in the south to Tolstrup fish farm in the north. The highest slopes are 30-40 metres high and the river falls 14 metres from Tolstrup fish farm to the sluice at the end of the lake. The forest is divided into three units: "Fredsskoven" (the forest reserve) which lies as one unified piece. Around the three sides are "Bøndernes Skove" (the forests of the peasants). The southern part where the lake is, is owned by Horsens Municipality.
Picnic
10 tables have been set up in Hansted Forest. The place has parking for busses and is a gathering point for nature lovers, who want to go for picnic in picturesque surroundings.
Find Hansted Forest and routes in the area on VisitHorsens's digital map (Google Maps).