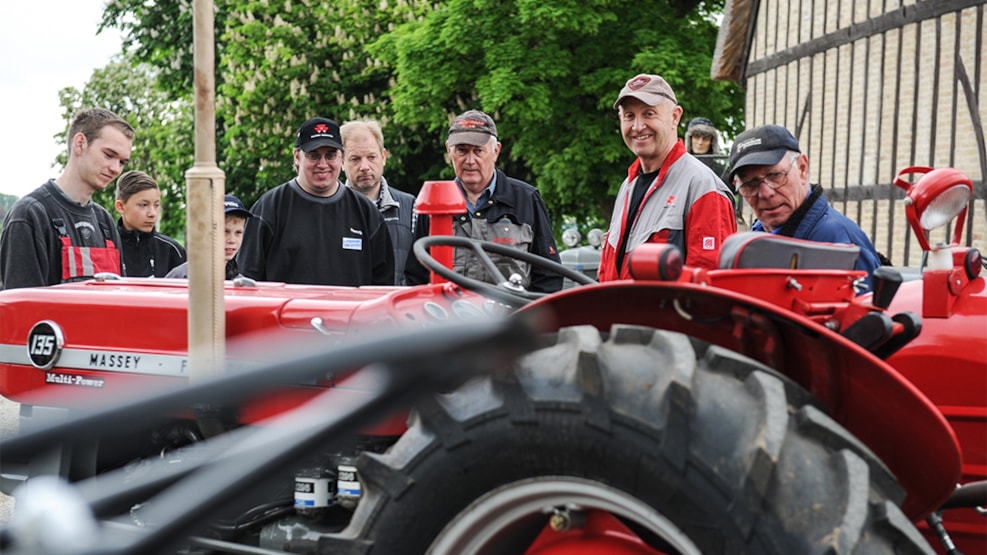 Denmark's Ferguson Museum
Experience the world's largest collection of Ferguson tractors in idyllic rural surroundings. Take your family to learn more about the historic old tractor at the museum exhibition before heading into the barns where you will find several hundred more tractors.
The world's largest collection of Ferguson tractors
At the farm Ankerslund, Henrik Nielsen has created an impressive private collection of Ferguson tractors and other vehicles.
Visit and experience the vast collection, the cosy farm, the 200 heifers in the barn, tractors, tools, other vehicles, the nature and the relaxed rural atmosphere.
The many tractors date from different periods in history from the infancy of the tractor to the more modern machines. The exhibition thus provides an opportunity to follow the development and history of the Ferguson tractor from its entry into Danish agriculture. The collection contains machines dating from 1917 and up to the 1970s.
In addition to the 250 tractors and the many tools, you can also view more than 100 other vehicles. And, of course, you should not be done out of the symbol of the Ferguson museum – the 12-meter-tall sculpture made up of 30 tractors forming a pyramid.
Also, visit the museum workshop and see what is currently being worked on.
Bring the picnic basket
You have the opportunity to enjoy your packed lunch or coffee under the trees while looking at the old, beautiful barn which is the largest half-timbered building in Denmark of the past 100 years. This is a calm and peaceful spot with lots of room for the children to play.
Also, take your children to the barn where they can see the many cute cows.
Book a tour
On a guided tour with Henrik Nielsen, you will hear the exciting history of the Ferguson tractor, the founder Harry Ferguson and, not least, Henrik's own story about how he has managed to create such a large private collection. The tour lasts between one and two hours and can be booked by telephone. The price is DKK 300 for a tour + admission fee of DKK 50 per person.
Events and parties
Every year, at the end of May, Ferguson Days are held when the tractors are driven outside, displayed and put into use.
And in November, you can experience the large and popular Christmas market.
You can also hold your next party at Denmark's Ferguson Museum. The beautiful and unique half-timbered barn is the perfect backdrop for your party – whether it is a wedding, a birthday party or maybe a company event.
Destination Kystlandet © 2023