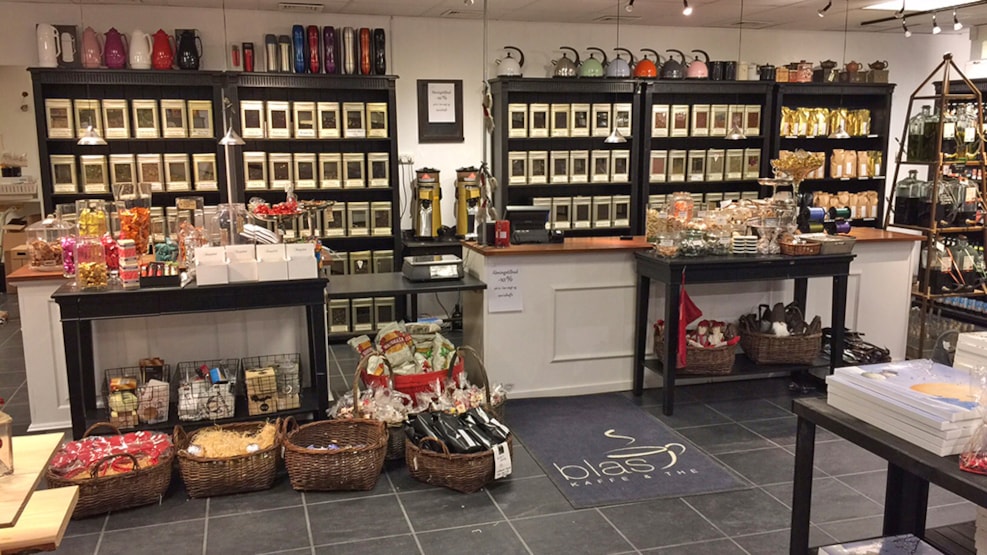 Blas Coffee & Tea (Kaffe og The)
Welcome to Blas Kaffe og The, the go-to shop in Odder for coffee, tea, speciality products and gift ideas. Our store is always full of exciting products, so visit us and explore our selection.
The first thing you notice, when you enter our shop, if the great aroma of freshly-ground coffee and fresh tea. We have decorated the shop to make it resemble a vintage merchant store, where good service and guidance is key.
Explore the many enticing aromas and use your nose to find the tea you would like. If you are looking for a great gift, we are happy to help you find just the right thing.
Our selection of products is very wide and includes – among other:
Coffee and tea, including coffee to go
Summerbird chocolate
Liquorice from Bülow
Delicious caramel and other candy
Wine, spirits and craft beer
Handicrafts
Body care products from Badeanstalten
Opening hours
Monday - Thursday: 10 am to 5.30 pm
Friday: 10 am to 6 pm
Saturday: 10.00 am to 1.30 pm