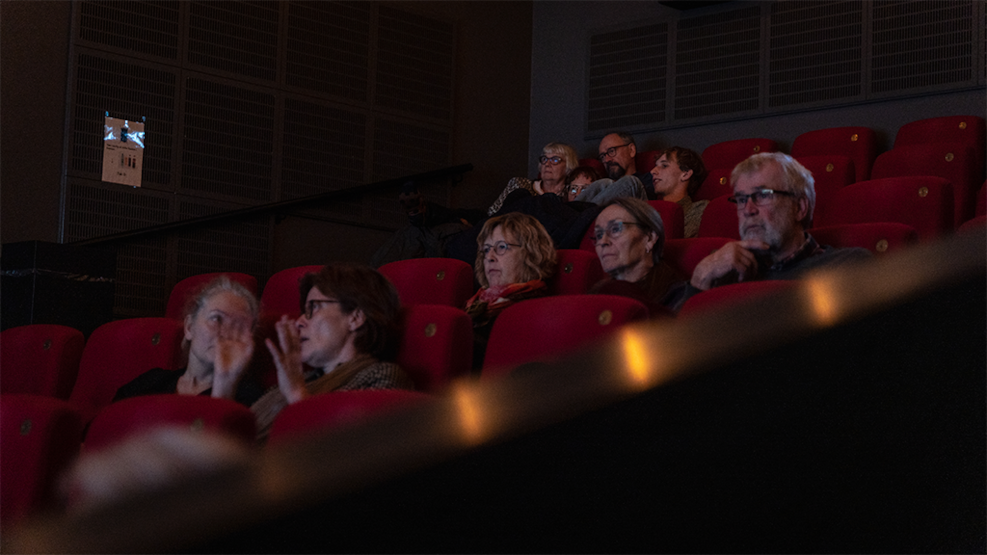 Biffen Odder
Bring your family or friends for a couple of great hours at the cinema. Great movie experiences await with the newest movies for both children and adults.
Watch the best movies at the Odder Coast
On the lively shopping street Rosensgade, you can visit the Odder area's modern and active cinema.
The cinema shows movies for all interested – day and night – and also has film clubs for specific target audiences. The repertoire is wide with both Danish favourites and international blockbusters. And there is also a selection of child-friendly shows for the whole family.
The movie theater has room for 118 filmgoers – including 20 handicap seats. The cinema is generally very accessible for wheelchair users.
Schedule and booking
Biffen Odder is run by local volunteers and is one of the oldest of its kind in Denmark and the world. In 2021, the cinema installed a new improved projector and sound system.
Biffen offers shows in the evening all seven days of the week and afternoon shows in the weekends. See the full schedule om this page. Here, you can also book tickets and choose your seat in the cinema. Then you are certain that there are available tickets when you arrive.
Visit the café
In the little newly renovated café, you can buy tickets for the shows and buy snacks such as popcorn, candy, beer, wine, and soda.
The cosy café also offers high quality coffee from the local Clever Coffee in Odder. You can choose from black coffee, espresso, cortado, café latte and cappuccino.
The café has room for 30 sitting guests and is open 45 minutes before the start of the show. Everyone is welcome in the movie café which is open every night and in the afternoon on weekends.
Destination Kystlandet © 2023