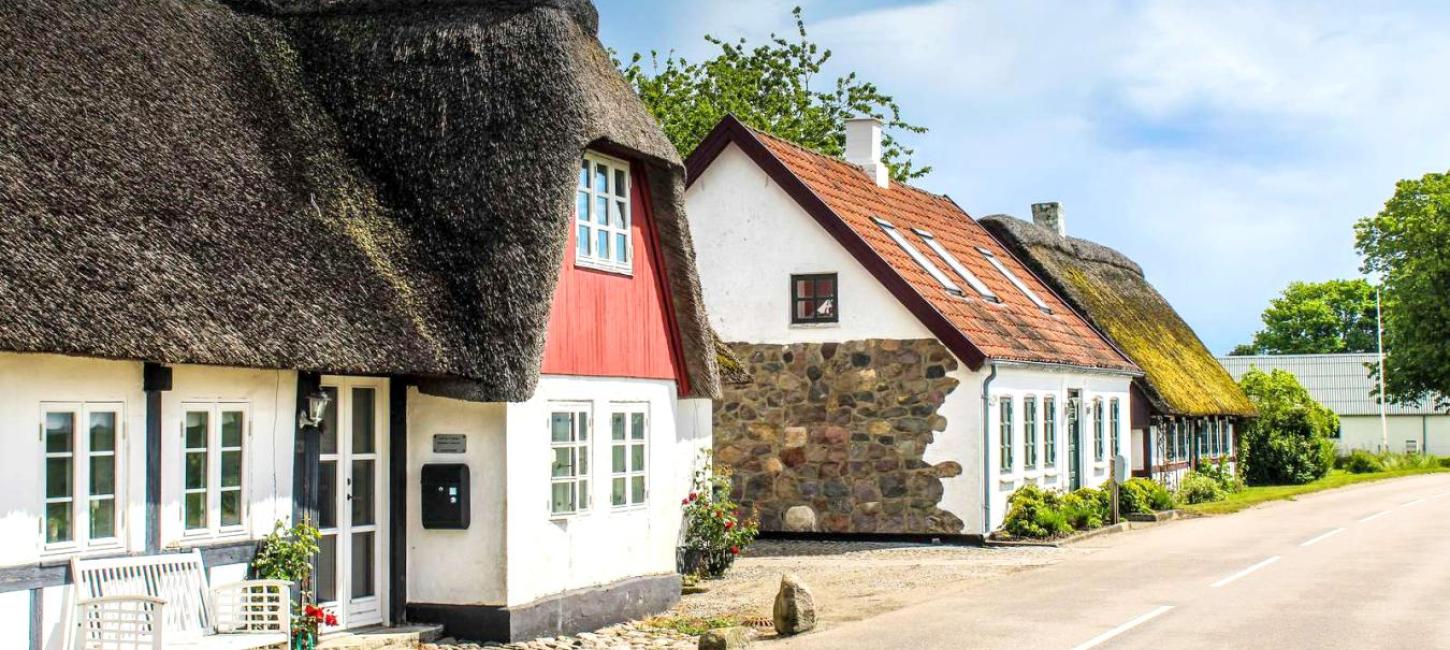 Visit idyllic Alrø
Photo:
Destination Coastal Land
In the middle of Horsens Fjord is the small, idyllic island of Alrø, which is packed with real Morten Korch atmosphere, beautiful nature and the most delicious dining experiences. For example, sink your teeth into a real bison burger or what about the country's biggest giant tartlets?
You immediately sense the tranquility and the rural idyll on Alrø.
Yes, in fact, the next thing will no longer be Morten Korch-like with the small half-timbered houses along the winding country road. The popular author has also lived and worked on Alrø during periods where he was inspired by the cosy and pleasant atmosphere.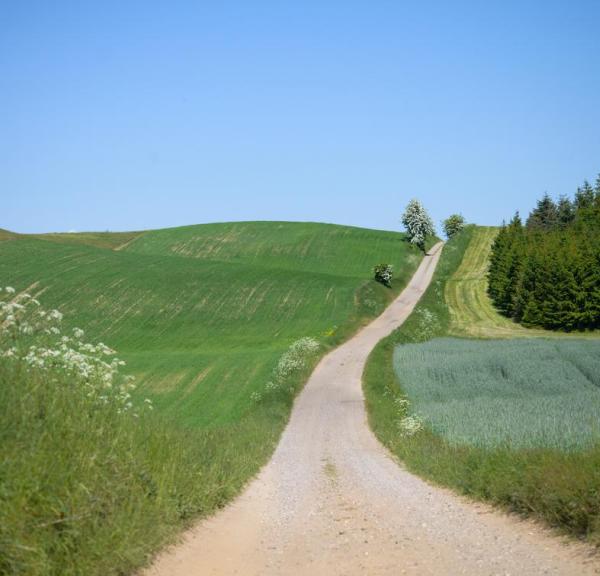 Photo: Destination Coastal Land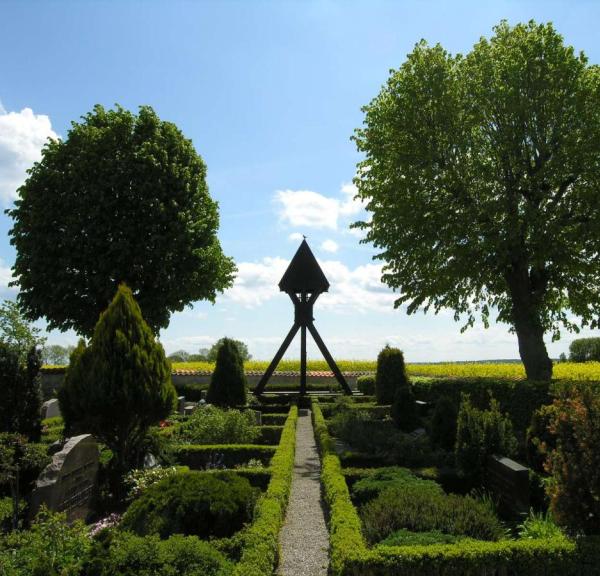 Photo: Destination Kystlandet
With its only 7.7 square kilometres, Alrø is a true little gem in the middle of Horsens Fjord with sea views, small farm shops and lovely places to eat all the way around. 
How to get to Alrø
You can walk, cycle or drive to the island via the dam from the north side of Horsens Fjord.
During the summer, you can continue across the fjord island hopping with The Bicycle Ferry (for cyclists and pedestrians) on to Hjarnø and from there reach the mainland in Snaptun.
The ferry sails from the steamship pier at the southernmost end of the island.
Take your bicycle and experience the island up close
Alrø is an obvious lunch stop on a bicycle ride around Horsens Fjord with beautiful countryside and many good places to eat, where you can refuel for the rest of the route.
Follow Olympic silver medallist Julie Leth on her trip in the video below.
Delicious places to eat
On Alrø you can enjoy the view of the fjord while enjoying a good meal.
If you are into classic Danish dishes, we recommend one of the country's largest and best giant tartlets at Café Alrø.
Or how about sinking your teeth into a delicious bison burger, tapas or ice cream from Alrø Købmandsgård,
which with its own bison farm and farm shop is "from farm to fork" at its very best? Here you can also buy a picnic to-go, which you can enjoy in Alrø's beautiful countryside on your own.
You can also sit comfortably at a nicely set table in a former pigsty at Møllegården on Alrø. Explore the delicious menu or enjoy a cup of coffee and a piece of homemade cake in the cosy, rustic surroundings with lots of atmosphere.
Catch fish or a big wave on your surfboard
There is good fishing on the north side of the island, and the south side of the island offers good conditions for wind and kite surfing.
Read more about Coastal fishing on Alrø.
Destination Kystlandet © 2023