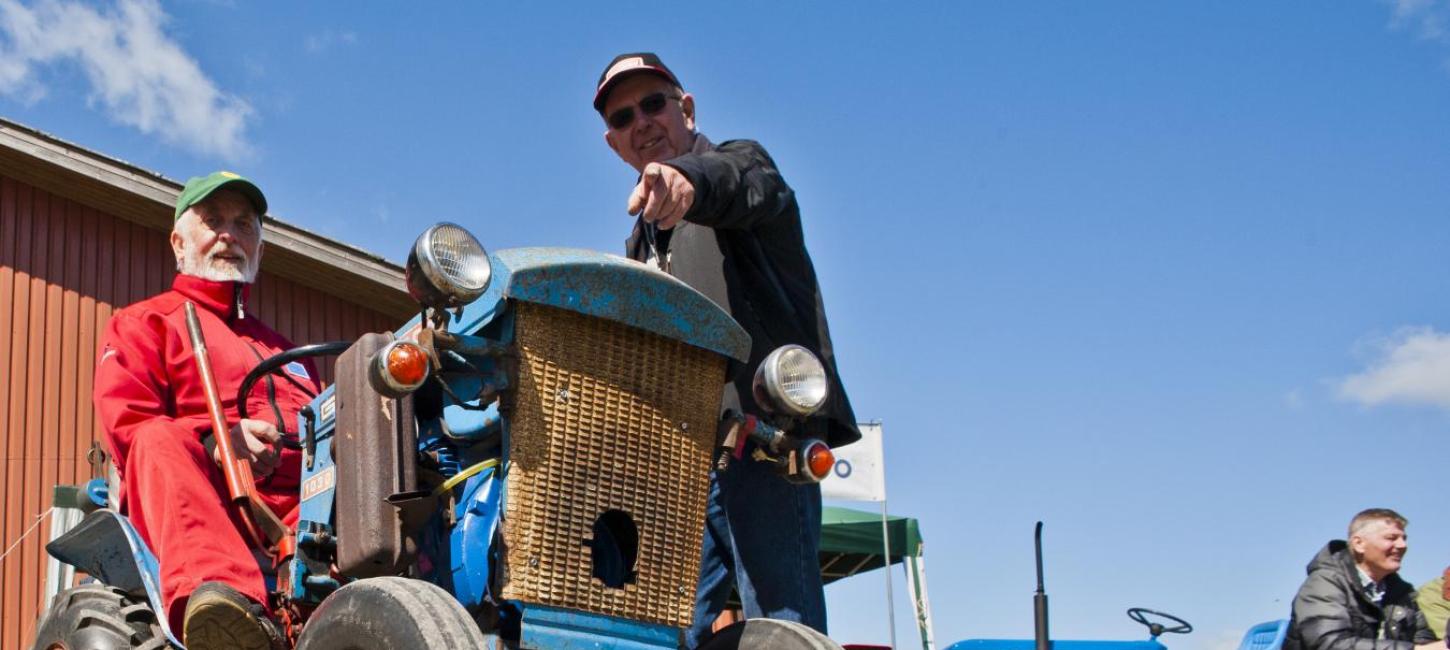 The machines that revolutionised Denmark
Photo:
Destination Kystlandet
There is plenty of opportunity for exploring history in a way that lets even the youngest family members take home an amazing experience. Learn a lot of new 'fun facts' about tractor history, industrial history and agricultural history on a tour of large and small museums.
The old Ferguson splutters slightly but, otherwise, it starts without problems. The humming sound of the engine fills the air with nostalgia. There is something special about a Ferguson.
On the farm Ankerslund, one tractor was not enough which means that, today, there is a line of 250  tractors in Denmark's Ferguson Museum. 
In fact, this is where you can experience the world's largest collection of Ferguson tractors.
Revolutionary maschines
When the machines made their entry into Danish agriculture in 1917, they were revolutionary and, until the mid-1970s, almost every farmer had a Ferguson parked in the barn.
At Denmark's Ferguson Museum, you can follow the development, from the first models launched on the market to the end of the heyday and this gives you a very special insight into agricultural history.
350 years of agricultural history
At Glud Museum, a mere three kilometres away, the handheld, old-fashioned tools come into play.
However, you are met with genuine fervour of the many volunteers at the working open-air museum.
350 years of agricultural history also includes one or two tractors because, here, you are taken on a time travel that takes you from the hard work of the 17th century to the more modern tools of the 1950s.
The industrialisation
Just as tractors revolutionised agriculture so, too, did the rest of society undergo a revolution with the advent of industrialisation.
You can learn about this in the most entertaining way at The Industrial Museum in Horsens.
Start by experiencing the old steam engines and internal combustion engines at full blast. When the tour guide starts the big machines, it is difficult to remain disinterested.
You will not believe your eyes when you see it, but it is true! At Denmark's Ferguson Museum, there is a 12-metre-high sculpture in which 28 tractors are stacked to form a pyramid.
Photo:Destination Coastal Land