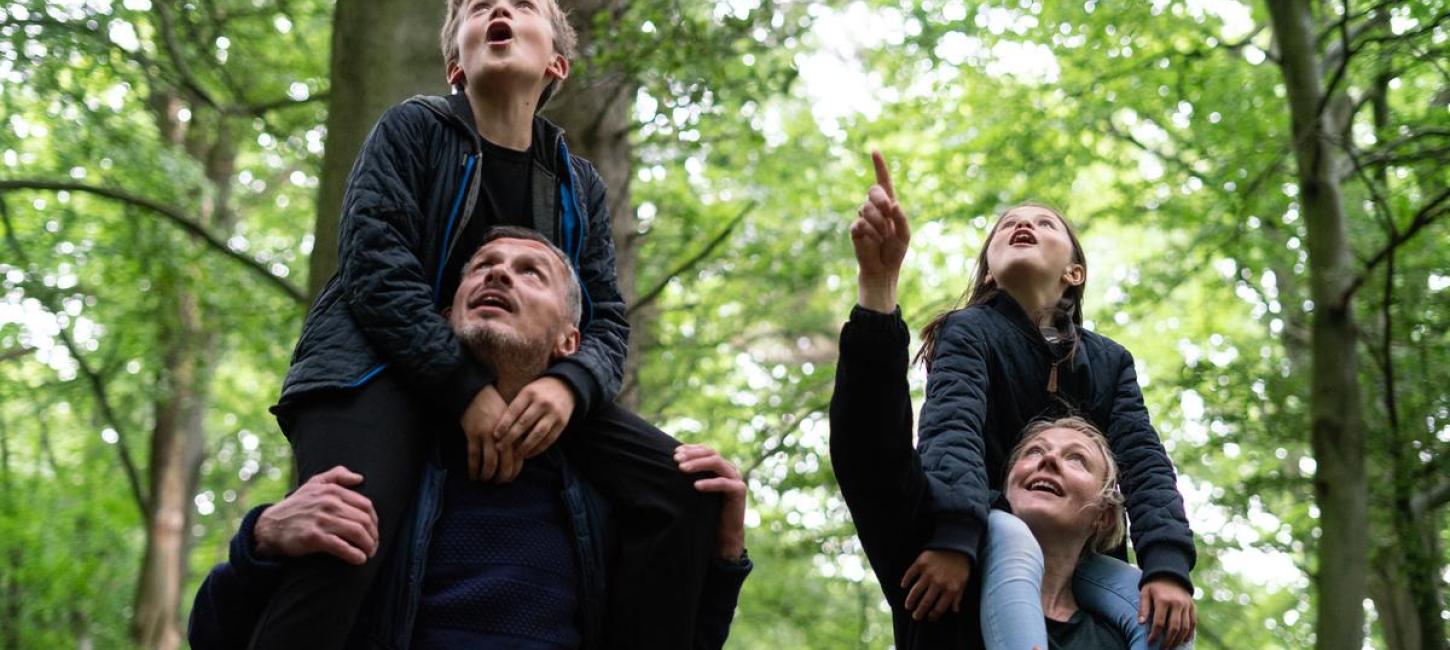 Explore the nature and ancient monuments by Vejle Fjord
Photo:
Destination Kystlandet
The north side of Vejle Fjord is characterised by a dramatic coastline. And in just one day you can experience the beach, forest, castle ruins, fossils and stories of pirates.
Slopes and a pirate castle

 
Start the day by being blown away by an impressive view. From Staksrode Forest's characteristic high slopes you can see all the way to Æbelø and Funen!
It's just as fascinating if you look the other way, into the wild and untamed natural forest. But don't worry, there are marked hiking trails of between 2.5 and 5 km, so you can calmly venture into the wilderness and go hunting for the medieval castle Stagsevold, where according to legend, real pirates lived. Follow the yellow route, which is also the most beautiful, and cross the moat via the small wooden bridge to get to the ruin of Stagsevold.
The hiking routes start from the forest's only car park, which is located at the end of Stenhøjsvej.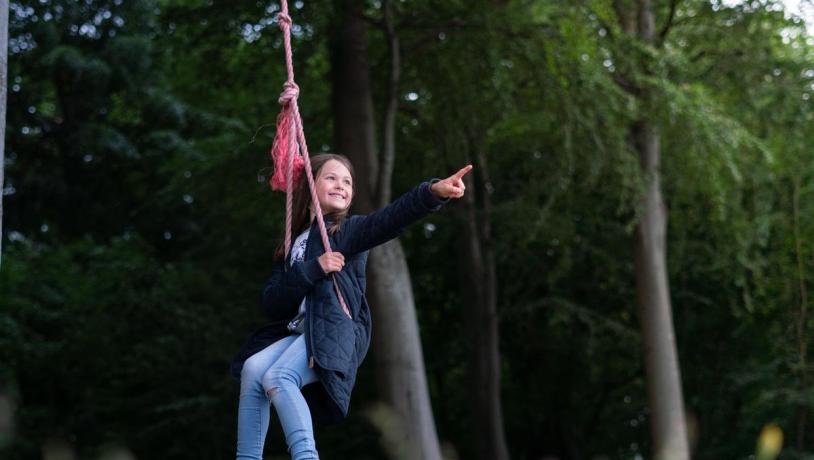 Photo:Destination Coastal Land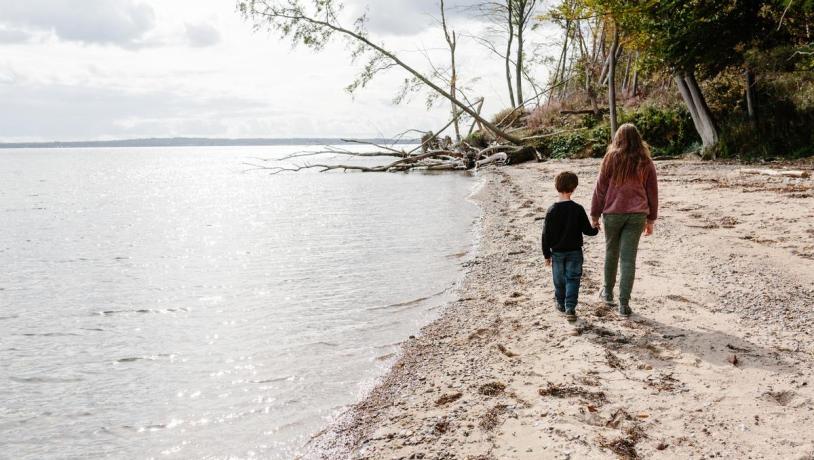 Photo:Chaline Engelhardt
Fossil hunting and nature's own climbing frames
At the foot of the forest slopes, you can continue the hunt on Stenhøj Beach now for fossils and playful porpoises that you can spot along the coast.
Vejle Fjord was formed during the last Ice Age's largest ice emergence, which created the steep slopes. Occasionally, landslides cause trees to fall on the beach. Fortunately, the development is closely monitored, so you can move safely on the shore and enjoy the fallen "climbing frames".
Intimate marina and petting goats
Then continue to Rosenvold. A charming area consisting of a lovely beach, a cosy campsite where you can buy provisions and a well-deserved ice cream, a castle and not least an intimate marina, where there is also a small playground. Get beach sand between your toes and pet the sweet goats at Rosenvold Strand Camping.
End the day with a campfire or wellness
If you have not already had enough fresh air, you can go back to Staksrode Forest and round off the day with a campfire with marshmallows and bread on a stick at the shelter site,
which is not only cosy, surrounded by nature and has a well-equipped campfire site. It also has one of the best views on the coast.
Further in the fjord you will find the beautiful spa hotel Vejlefjord, if you instead need to be well and truly pampered.