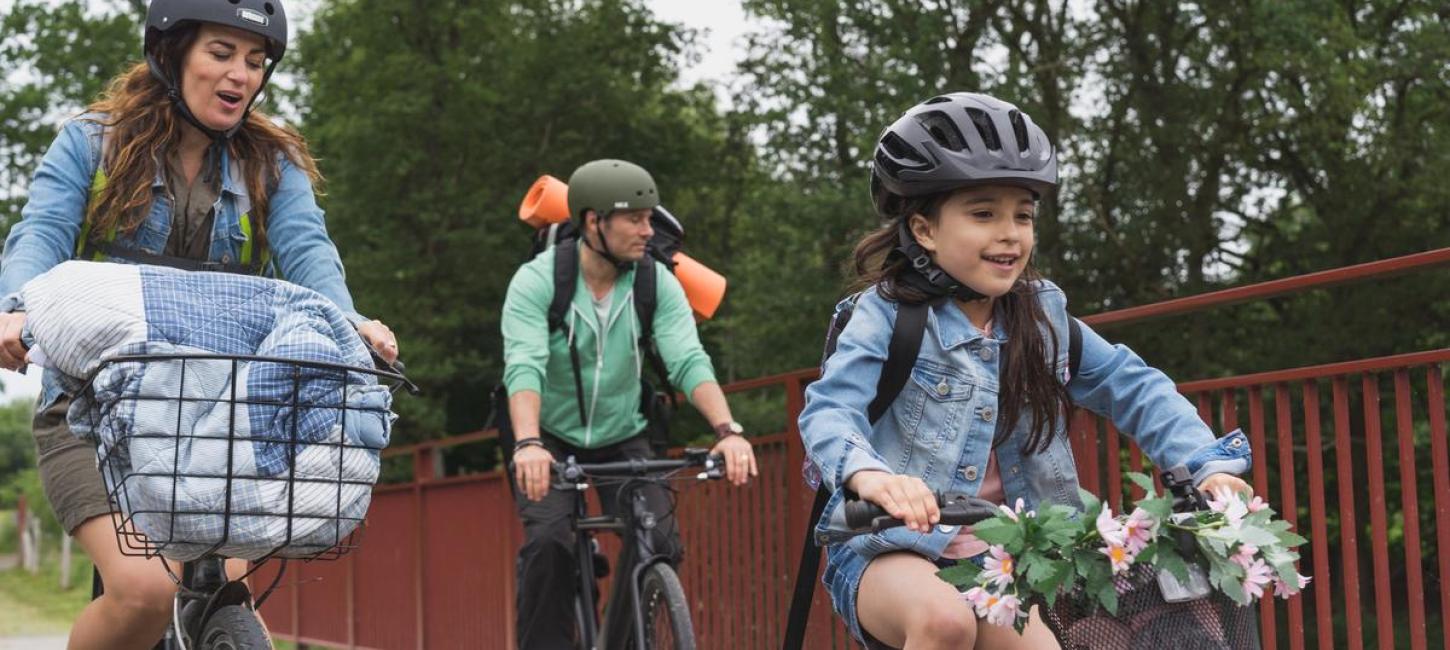 Family-friendly bicycle trip on a former railway path
The Horsens-Silkeborg Nature Trail is a 61-kilometre signposted cycle route that follows the old Bryrup railway. Most of the route runs along asphalted railway tracks, and you therefore you are on busy roads very much, which makes it perfect for the family.
The Horsens-Silkeborg 

Nature Trail
The line was called Denmark's most beautiful railway. Along the way, you will encounter many old station buildings and places where you can take a break in the countryside.
The route starts on Egernvej in Horsens and goes through the golf course at Horsens Golf Club to Lund and on through the villages of Østbirk and Vestbirk. From here you now cycle across The Uncovered Bridge. Stop here and be impressed by the popular and impressive attraction that was hidden in a dam for a generation. Continue to Brædstrup and at enjoy a meal next to the path at Café Banesti. Or continue to the old post office at Restaurant Det Gamle Posthus only a short stone's throw away. 
Bryrup and Vrads
A small stretch of the original railway has been preserved between Bryrup and Vrads. Today, The Bryrup-Vrads Veteran Railway. runs. Hop on the old locomotive with your bicycle and enjoy views of the beautiful scenery on the historic trip (cash payment). 
The Danish Lakelands
Now the trip continues through Søhøjlandet to Silkeborg. The route ends at the railway station, where you can hop on the train back to Horsens.
Keep in mind that at the places to stay and attractions in Horsens you can borrow one of the pink city bikes, if you need a vehicle for the trip.
What you'll see along the way