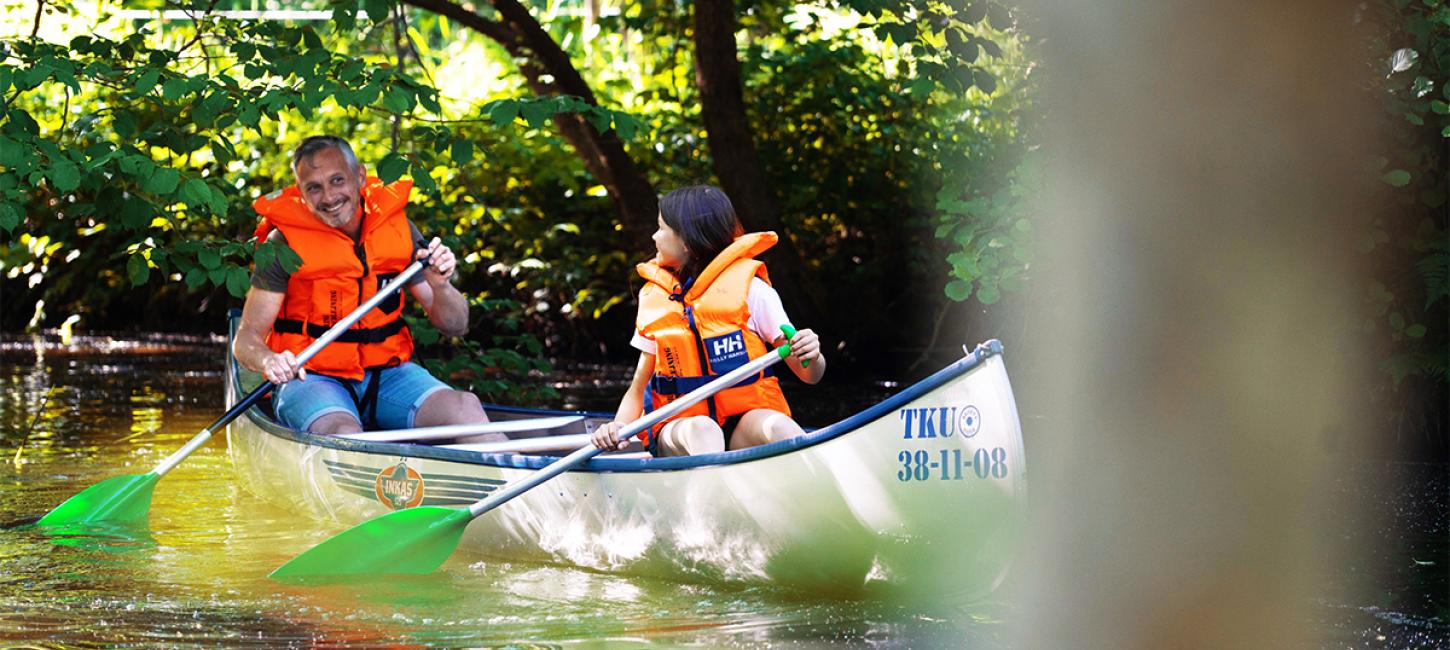 A day trip canoeing on the Gudenå river
Photo:
Destination Coastal Land
Canoeing on the Gudenå is an active and more climate-friendly holiday for everyone. You drift with the current through undisturbed countryside and at the same time get to use your muscles a bit. It means time for each other and peace of mind, and it gets a huge recommendation from here.