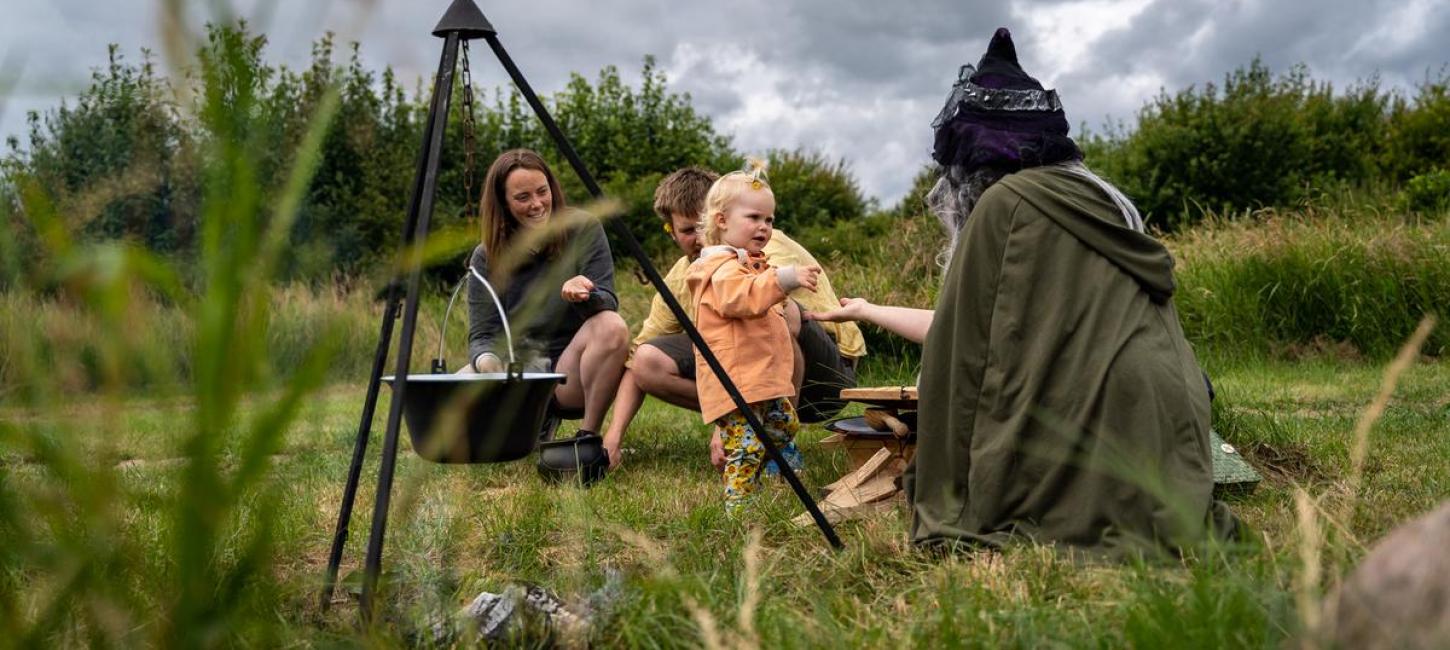 Mythical creatures and furry friends
Photo:
Destination Coastal Land
Do you love all the creatures of the world? At the Children's Farm and in the Fairytale Forest, you can get close to both furry farm animals and mythical creatures.
Mythical stories for children
Do you believe in trolls? Or what about elves? Otherwise, you definitely will after exploring a world built on fun, mysterious and exciting Danish legends and adventures. We all love a good story. And in the Fairytale Forest, you are part of it - in fact, you are the main character when you move through the experience forest and scan QR codes or activate sensors with lights and sounds. For example, look inside the witch's or elves' house.
The Fairytale Forest also contains a nature playground with an obstacle course, sensory trail and nature area. You will also find Odder's smallest and most child-friendly nature trail in the area.
There is both a toilet and a changing table, so you can spend the whole morning in the Fairytale Forest. Enjoy your packed lunch at the picnic area before you take the short drive southwest to Børnebondegården, the children's farm.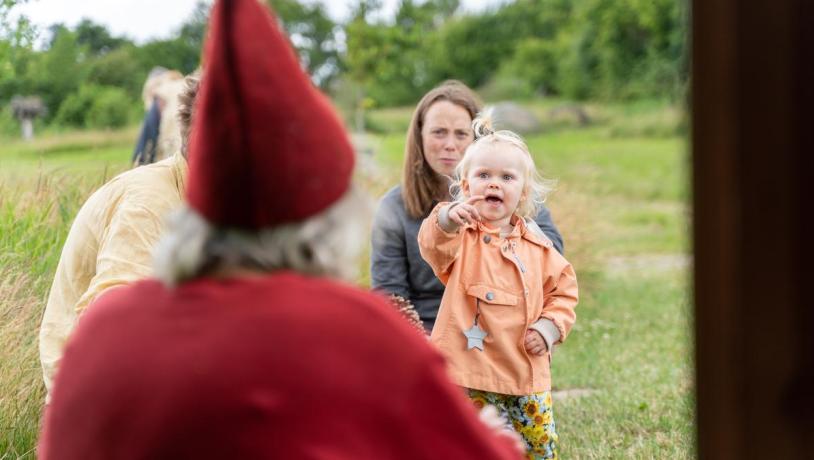 Photo:Destination Coastal Land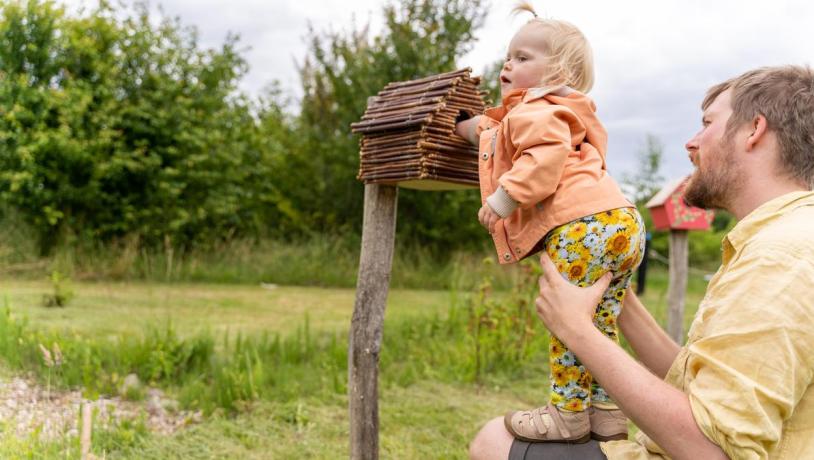 Photo:Destination Coastal Land
Wonderful animals at the Children's Farm
After an adventurous morning in the company of supernatural beings, you can spend the afternoon getting very close to the real, wonderful animals of everyday life. Just a short 15 minute drive from the Fairytale Forest is the children's farm, Børnebondegården, which is full of cute petting animals. Horses, chickens, sheep, goats, guinea pigs, rabbits, canaries and many more that children can watch, cuddle and pet.
Set the GPS to Serridslevvej 41 and then drive a few metres further than you are told to the entrance, which is marked with a sign with painted letters. Visits to Børnebondegården require membership, which you can buy in advance or via the Danish payment app MobilePay, once you have arrived. DKK 250 for the whole household and then you can come to visit just as much as you want the rest of the year. Here, no one is looking over your shoulder, or a set route that you must follow. On the other hand, there is peace so that you can move around and see the animals at your own pace. It is free and safe for the little ones to run around the large area of the farm, where the attraction in addition to the animals, are the toy tractors and scooters.
End the day with a short trip to Husodde Beach, where you can buy an ice cream and enjoy the view of Horsens Fjord, while you talk about which animal (or creature) was the best one of the day.