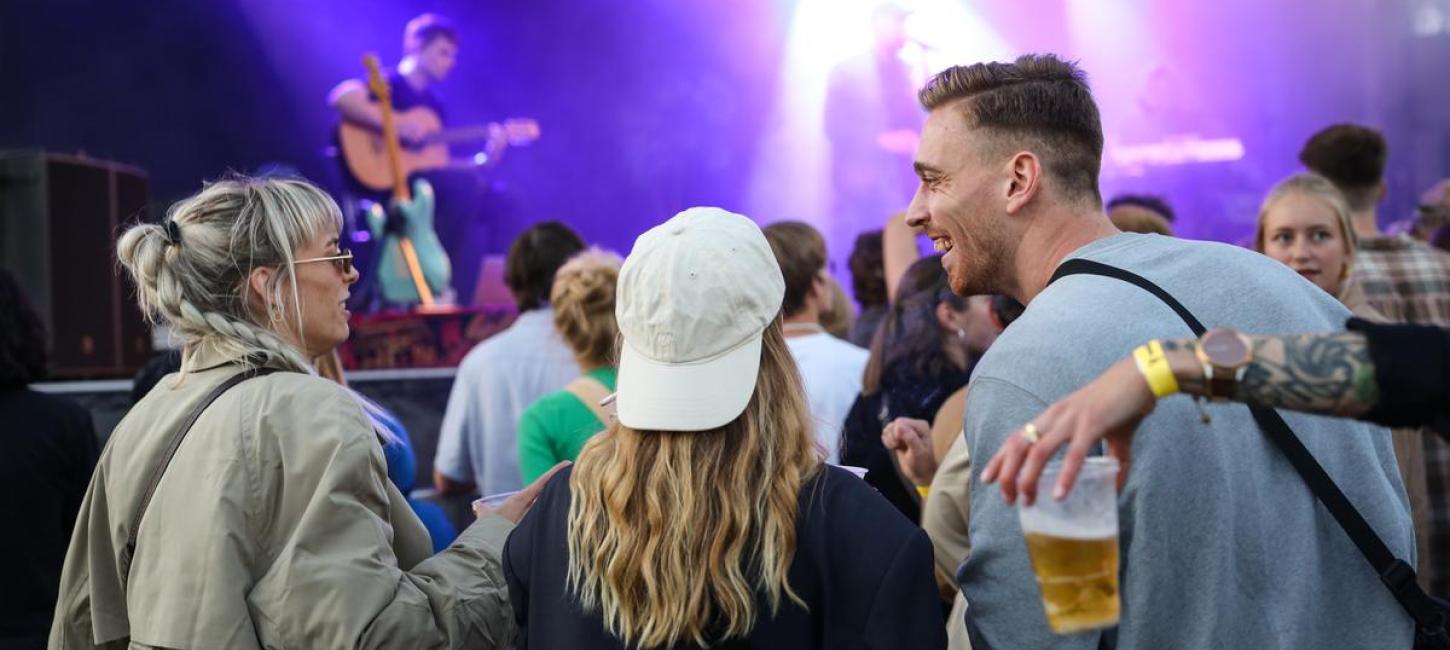 Have fun with events and street art in Horsens
Photo:
Sif Bang Mikkelsen
Welcome to the cultural city of Horsens. Something exciting, colourful, festive and fantastic always happens here. Delve into our guide for a perfect day filled with culture, events, and cold drinks.
Explore everyday culture - also on the weekends
Horsens has for many years been known for its incredible concerts with the likes of Madonna, the Rolling Stones, Pink, Metallica and Ramstein. However, in recent years, the former prison town has made itself particularly noticeable as a budding oasis for a more diverse everyday culture. Here it oozes with effervescent culture pockets - close to each other - where you and your friends can enrich yourself with art, concerts, creative workshops, literature, theatre, dance, glitter, talks and historical experiences. 

Then grab a hot autumn matcha latte to-go and take our guide on the go. 
 
Start with street art
Horsens is a true mecca for art in the cityscape and can, among other things, boast over 30 stunning gable paintings that have been instrumental in giving the former grey industrial town a well-deserved makeover. With the map here you can go on a real street art safari, starting from Horsens Railway Station. How many can you manage to spot? 
Psst... We have even more street art at the museum
At Horsens Art Museum you can step directly onto the streets of New York and spot the rebel PhoebeNewYork's characteristic doll-like figures that have made her a recognised street art artist. Phoebe, who is herself from New York, has created a lively scenography that really sets the senses in motion. The experience is very far from the classic white gallery walls you usually experience in an art museum, and is quite extraordinary, as other street art artists have contributed to the exhibition with original works. PhoebeNewYork's exhibition "My Paper World" can be experienced until February 2022. 
Here you can have a latte and a light lunch
Sweet dreams (also on a student grant)
No FOMO...
...we have collected a few cool tricks for Insta-worthy experiences right now, you just must not miss!