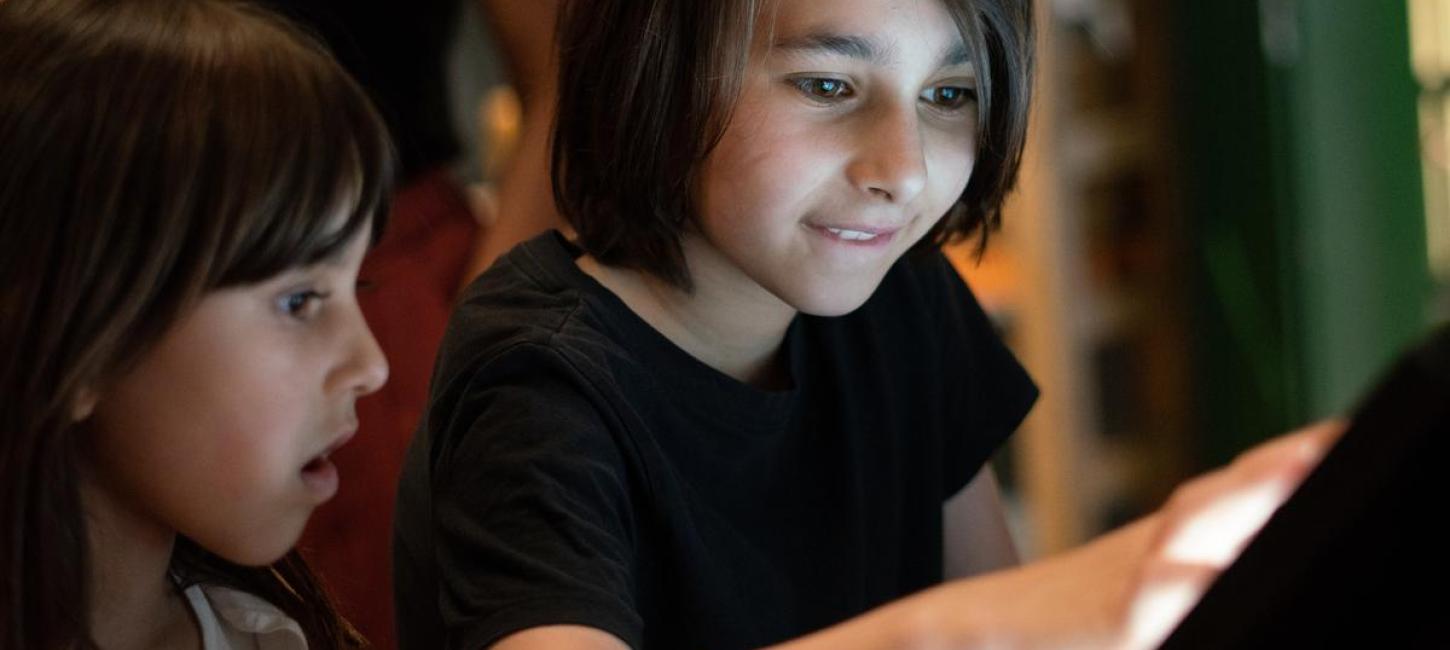 Feel the history at the Industrial Museum
Welcome to the paradise of the curious fingers! At the Industrial Museum it's noisy and lively, and it's "learn by doing". Compete against the family on the assembly line, assemble a Puch Maxi engine in the moped workshop, or explore all the other active workshops and exhibitions.
Much more than just a museum
A Puch Maxi is racing around at the Children's Moped Workshop, the smithy's forge is in full swing in the passage, it's buzzing from inside the Textile Factory. In the Bank, the large beautiful cash register stands and screams at curious fingers, and the parts on the assembly line entice with a little familiar competition.
From the moment you enter the Industrial Museum's area, you can feel the history around you - not because of the old, beautiful buildings, but because the past is alive, vibrant, noisy and fragrant. From the main building with the machine room, to the inviting workers' housing, you are thrown into the power of memories, so have the stories ready about grandfather's life in the factory, aunt Olive's delicious Danish deep-fried biscuits, the importance of a milk box in the back of the moped and the simple life with telephone forwarding before WiFi .
Set aside plenty of time because you can easily spend the rest of the day here.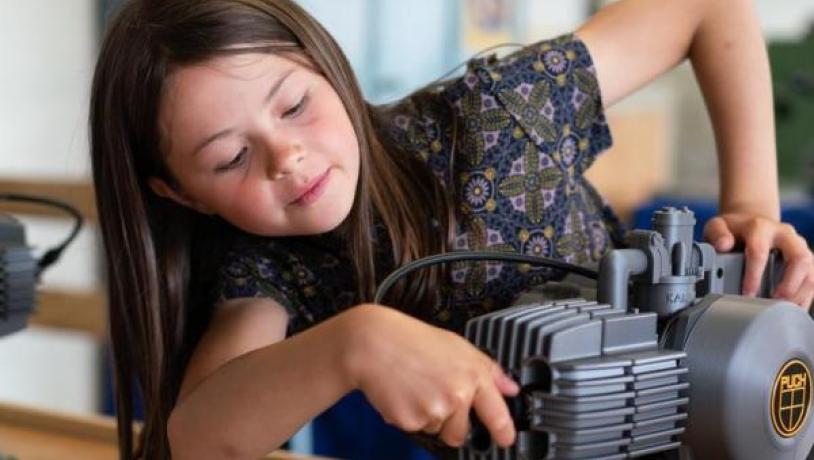 Photo: David jervidal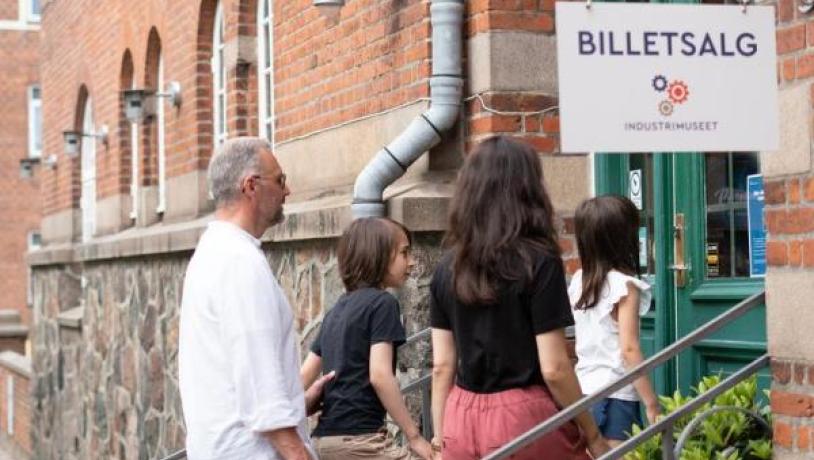 Photo: David jervidal
Back to the future
If you need a break after a few educational hours at the Industrial Museum, you can walk up Gasvej to Caroline Amalielunden, which in addition to being the town centre's lungs, it also houses Horsens Museum, Horsens Art Museum and a playground for the little ones. 

With a Museum Pass you can explore all three museums in the area on one ticket, and get two cups of coffee/tea in the price. If you are away with a larger family, with many different interests, the museums are actually so close that you can easily zigzag between them at will.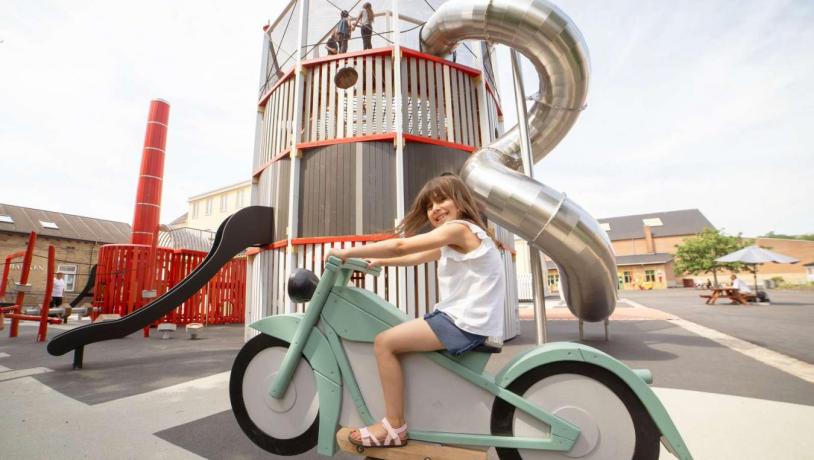 Photo:David Jervidal
Stor ny legeplads
Industrimuseet byggede i 2021 en stor, ny legeplads. Her kan ungerne blandt andet rutsje ned fra "gastanken" og gynge på Nimbus-motorcykler. Der er offentlig adgang til legepladsen. 
Can we entice with an overnight stay?
If you have bought a museum pass, you also have the opportunity to explore the fabulous Prison Museum. 
You can easily spend an extra day on that!